YES LANZA MINI BOX SET 'FROM A PAGE'
Por Irving Vidro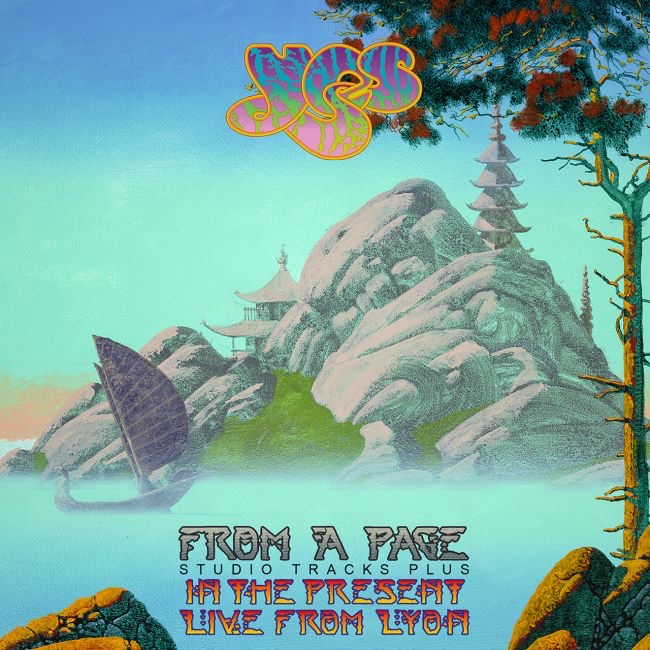 Yes,ha lanzado un mini box set titulado From A Page.
Ya disponible,presenta cuatro temas inéditos de 2010 cuando la alineación de Yes estaba compuesta por Benoît David, Steve Howe, Chris Squire, Oliver Wakeman y Alan White.
Los temas son To The Moment, Words On A Page, From The Turn Of A Card y The Gift Of Love, con los cuatro recién mezclados por Karl Groom y masterizados por Mike Pietrini.
Además, From A Page incluye el álbum en vivo In The Present: Live From Lyon que fue grabado en la ciudad francesa en 2009 y lanzado originalmente al año siguiente.
Esta nueva edición presenta Second Initial, que anteriormente solo estaba disponible como una pista adicional en el lanzamiento japonés.
From A Page también viene con folletos y nuevas notas de Oliver Wakeman, quien supervisó el trabajo del estudio.
From A Page ahora está disponible para comprar exclusivamente a través de Burning Shed en CD y vinilo
Yes: From A Page
CD1: Studio Recordings
1. To The Moment
2. Words On a Page
3. From the Turn of A Card
4. The Gift Of Love
CD2: In The Present Live From Lyon
1. Siberian Khatru
2. I've Seen All Good People
3. Tempus Fugit
4. Onward
5. Astral Traveller
6. Yours Is No Disgrace
7. And You and I
8. Corkscrew (Acoustic Solo)
9. Second Initial (Acoustic Solo)
CD3: In The Present Live From Lyon
1. Owner Of A Lonely Heart
2. South Side Of The Sky
3. Machine Messiah
4. Heart Of The Sunrise
5. Roundabout
6. Starship Trooper