WOLFMOTHER REGRESA CON SENCILLO 'CHASE THE FEELING'
Por Irving Vidro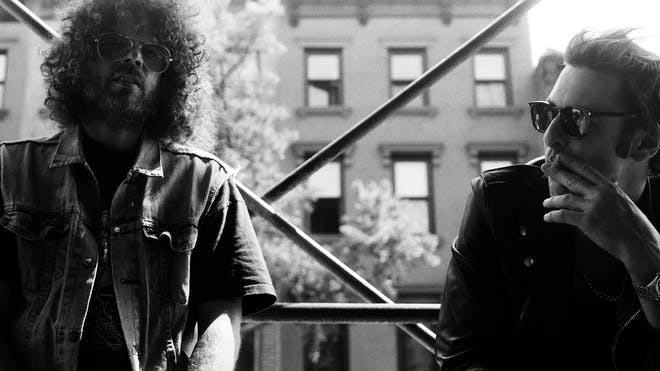 Los rockeros australianos Wolfmother han lanzado un video para su nueva canción Chase The Feeling, con Chris Cester de Jet.
"En el día en que estábamos grabando el primer disco de Wolfmother, Chris nos invitó a todos a una barbacoa en su casa en Los Ángeles", dice el líder de Wolfmother, Andrew Stockdale. "Creo que todos apreciamos la sensación de camaradería que él y la banda nos habían mostrado en los primeros días, por lo que es genial reconocer estos tiempos combinando fuerzas con una colaboración.
"Con la batería de estilo característico de Chris, el rock habla y la hechicería de producción de su viejo compañero Jason Hills, logramos darle a uno de mis riffs un poco de un mordisco de Hollywood, sin sobre pulir a la bestia salvaje. Ahora se ha transformado en su propio himno híbrido para muchos futuros cocineros de traspatio y meandros de bares nocturnos ".
"Andrew y yo nos conocemos desde hace años", agrega Chris, "y cuando venía a Los Ángeles siempre decíamos: 'Hagamos algo, vamos a improvisar o lo que sea'. Así que un día viene con este riff, Terminamos de escribirlo en una o dos horas, lo grabamos todo en un par más. Sin computadoras, sin BPM que lo hagan todo robótico, todo en vivo. ¡¿Creo que hicimos seis tomas ?! Me sentí bien rodar la cinta y lidiar con las consecuencias … junto a una grabación digital, me parece un animal ".
Chase The Feeling es la primera muestra del nuevo material Wolfmother, que llegará en 2020.