THE ROLLING STONES LANZAN 'BRIDGES TO BUENOS AIRES'
Por Irving Vidro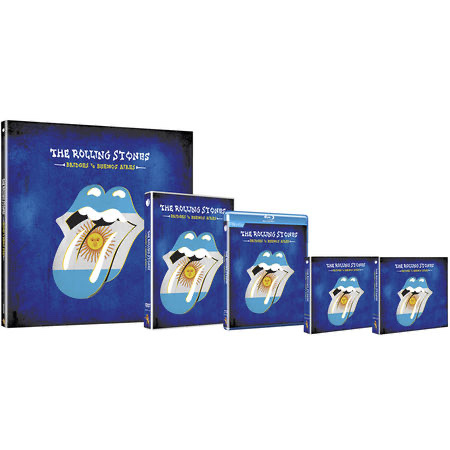 Los Rolling Stones han anunciado Bridges To Buenos Aires, una película de concierto inédita de su gira Bridges to Babylon. El nuevo título, revelado el 18 de septiembre, ha sido completamente restaurado, remezclado y remasterizado para su lanzamiento el 8 de noviembre. Este último título de la serie de archivos Rolling Stones de Eagle Rock Entertainment estará disponible en DVD + 2-CD, Blu-ray + 2- CD, video digital, vinilo triple translúcido azul de edición limitada de 180 g y audio digital.
Bridges to Buenos Aires captura el espectáculo completo presentado el 5 de abril de 1998, la última fecha de la venta de cinco noches de la banda en el estadio River Plate en la capital de Argentina. Bob Dylan se une a la banda en el escenario para una presentación única de "Like A Rolling Stone".
Durante más de dos horas, los Stones interpretaron clásicos como "Gimme Shelter", "Sympathy For the Devil", "Brown Sugar" y "Tumbling Dice", así como nuevas canciones de Bridges To Babylon.
Sin presentación, Dylan llegó al escenario para cantar "Like A Rolling Stone" con Jagger.
La película del concierto ha sido meticulosamente restaurada de las cintas maestras originales, y el audio remezclado y remasterizado de las grabaciones multipista en vivo.