WOLF VAN HALEN DEFIENDE A BILLIE ELLISH POR NO CONOCER LA BANDA
Por Irving Vidro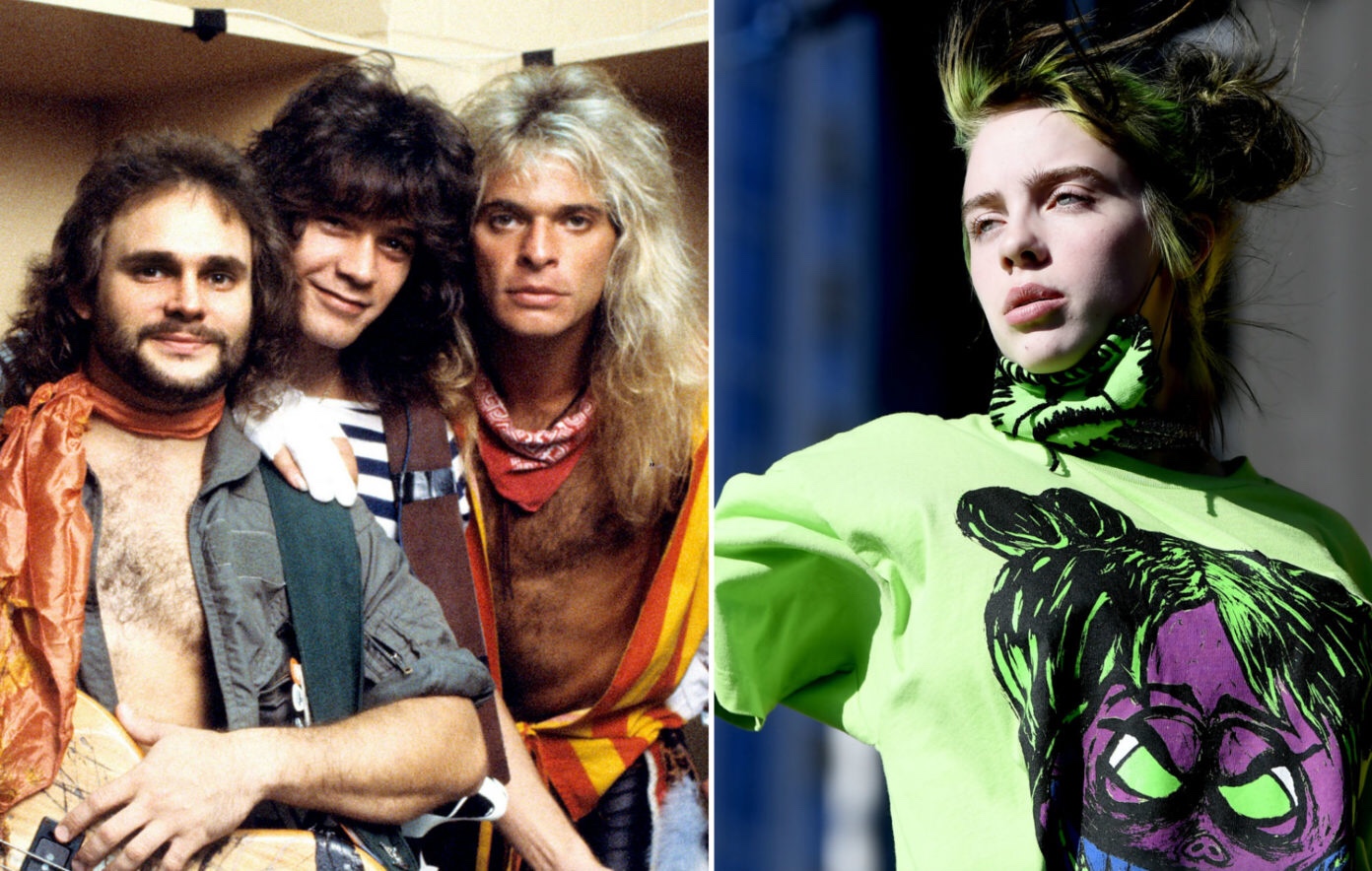 Van Halen defendió a Billie Eilish después de que la cantante admitiera que no sabía quiénes eran los gigantes del rock de los 80.
La controversia comenzó la semana pasada cuando el joven de 17 años apareció en Jimmy Kimmel Live y el presentador del programa de entrevistas le preguntó sobre cosas que eran populares cuando tenía la misma edad en 1984.
Aunque pudo identificar a Madonna, Billie respondió: "¿Quién?", cuando se enfrentó a una foto de los rockeros intérpretes de "Jump".
Después de recibir una lluvia de críticas aparentemente injustas en línea, Wolfgang Van Halen, el bajista de la banda e hijo del guitarrista Eddie Van Halen, la ha defendido.
If you haven't heard of @billieeilish, go check her out. She's cool. If you haven't heard of @VanHalen, go check them out. They're cool too.

Music is supposed to bring us together, not divide us. Listen to what you want and don't shame others for not knowing what you like.

— Wolf Van Halen 🐺 🚐 🙌 (@WolfVanHalen) December 2, 2019
Wolfgang escribió en Twitter: "Si no has oído hablar de @billieeilish, ve a verla. Ella es genial. Si no has oído hablar de @VanHalen, échale un vistazo. Son geniales
Añadió: "Se supone que la música nos une, no nos divide. Escucha lo que quieras y no avergüences a los demás por no saber lo que te gusta ".
Un fan respondió: "Maldición, @WolfVanHalen. He sido fanático de @VanHalen toda mi vida. También me gusta @BillieEilish y sospecho que apreciaría VH si alguien la expusiera a ellos. No es su culpa que ella no conociera a la banda. La gente está loca.