FUNKO A LANZAR POP! ROCKS IRON MAIDEN PRONTO
Por Irving Vidro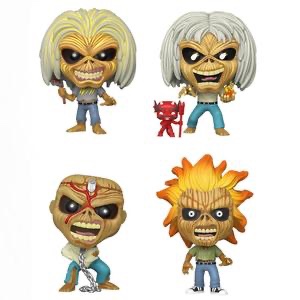 La compañía FUNKO anunció el próximo lanzamiento de la línea POP! ROCKS basado en Eddie,la mascota de la banda Iron Maiden.
La serie se basará en los primeros cuatro álbumes de la banda POP! Iron Maiden Eddie,POP! Killers Eddie,POP! Number of the Beast Eddie y POP! Piece of Mind Eddie.
Según Funko, esto es "la primera ola que reinventa las apariencias de Eddie", lo que implica que vendrán más figuras en una fecha posterior.
POP! ROCKS – Iron Maiden espéralos pronto.