STING SERÁ HONRADO EN EL GLOBAL CITIZEN AWARDS
Por Irving Vidro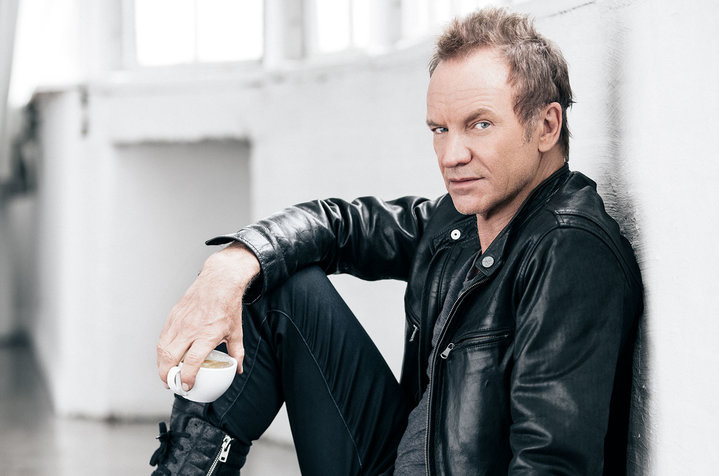 Sting recibirá el Premio Global Citizen Artist of the Year en una ceremonia en Londres el 13 de diciembre.
Los funcionarios de la organización contra la pobreza han anunciado que el músico británico recibirá el galardón, que honra a un individuo o grupo creativo que usa su plataforma y su trabajo para cambiar el mundo.
En un comunicado, los jefes de Global Citizen destacaron el trabajo de Sting en la protección de la selva tropical. Donará el premio de $150,000 a la organización benéfica Rainforest Foundation.
El director de Love Actually, Richard Curtis, también será honrado en la ceremonia con el premio al Ciudadano Global del Año, otorgado por su trabajo como fundador de Comic Relief y sus organizaciones hermanas.
Además, la subsecretaria general de las Naciones Unidas, Amina J. Mohammed, y Hamdi Ulukaya, fundadora y directora ejecutiva de la firma de yogurt Chobani, recibirán premios.
Felicitando a los ganadores, Hugh Evans de Global Citizen dijo en un comunicado de prensa: "Nos sentimos honrados de celebrar y reconocer a estas personas increíbles que colocan a los pobres del mundo a la vanguardia de su trabajo.
"Sus esfuerzos son un testimonio de cómo los mundos de la política, los negocios, las artes y el entretenimiento pueden tener un impacto positivo para acabar con la pobreza extrema, combatir el cambio climático y combatir la desigualdad".
Jorja Smith, Jennifer Hudson, John Legend, Raphael Saadiq, Stormzy, Chris Martin y H.E.R. se presentarán en el evento en el Albert Hall de Londres. Una transmisión especial de la ceremonia se emitirá en la red estadounidense NBC el 20 de diciembre.