STING NIEGA ACUSACIONES DE DEMANDA CONTRA JUICE WRLD
Por Irving Vidro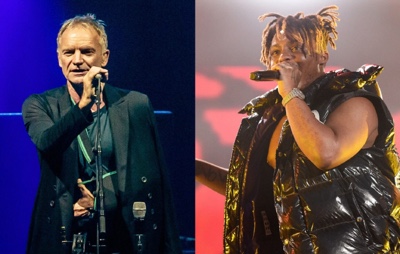 Sting ha negado las afirmaciones de que demandó a Juice WRLD por su sencillo "Lucid Dreams".
A principios de esta semana, Sting, cuyo tema de 1993 "Shape of My Heart" fue reelaborado para crear "Lucid Dreams" de Juice, rindió homenaje al difunto rapero después de su fallecimiento tras una "emergencia médica" en un aeropuerto de Chicago.
"Esta es una pérdida tan trágica para el mundo de la música, una vida joven con mucho potencial y un talento único y precioso", dijo en un comunicado enviado a NME. "" Lucid Dreams "fue mi favorito de todas las interpolaciones de" Shape of my Heart ", resonará durante muchos años. Mis sinceras condolencias a la familia."
El ex líder de Police también visitó Instagram para publicar una fotografía de Juice WRLD con la leyenda: "Pérdida trágica de un artista talentoso @ juicewrld999 Mis pensamientos están con su familia y amigos".
El homenaje se produjo después de que Sting bromeó una vez que las regalías de la muestra de "Lucid Dreams" "harían pasar a [sus] nietos por la universidad". Finalmente demandó por un 85 por ciento de sus ganancias. En una entrevista previa con NME, Juice WRLD afirmó que el porcentaje era mayor, pero no le desconcertó.
Ahora, un portavoz de Sting le dijo a Billboard que las afirmaciones de que Sting había emprendido acciones legales contra Juice WRLD eran "simplemente falsas".