¿OTRO ADIÓS? PETER FRAMPTON ANUNCIA FECHAS PARA GIRA EN EUROPA EN 2020
Por Irving Vidro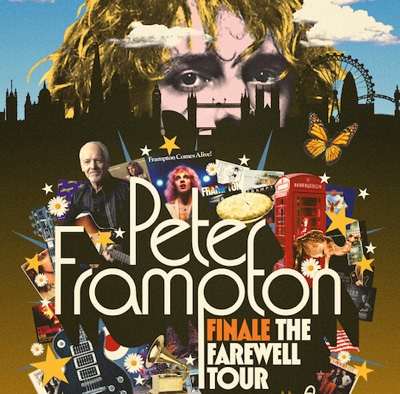 Peter Frampton ha anunciado las fechas europeas de Finale: Farewell Tour. La leyenda del rock clásico completó la edición norteamericana en octubre y en ese momento se pensaba que eran sus fechas finales. La noticia del 12 de diciembre reveló cuatro conciertos en Alemania y se anunciarán más conciertos europeos.
La edición norteamericana de Finale — The Farewell Tour comenzó el 18 de junio en Tulsa, Oklahoma. Su fecha final fue el 12 de octubre en Concord, California, cerca de San Francisco.
Esa noche, en el Concord Pavilion, Frampton tocó un set de 16 canciones, que incluía los favoritos del rock clásico como "Show Me the Way" y "Baby, I Love Your Way".
El 21 de febrero de 2019, unos meses antes de cumplir 69 años, Frampton reveló en una entrevista transmitida por CBS This Morning: Saturday que tiene una enfermedad muscular rara e incurable que hace que los músculos se debiliten lentamente.
Peter Frampton Gira 2020
Jun 02 – Munich, Germany – Philharmonie am Gasteig
Jun 04 – Berlin, Germany – Tempodrom
Jun 06 – Frankfurt Am Main, Germany – Alte Oper
Jun 07 – Stuttgart, Germany – Liederhalle