STEVE MILLER BAND PRESENTA WELCOME TO THE VAULT.
Por Irving Vidro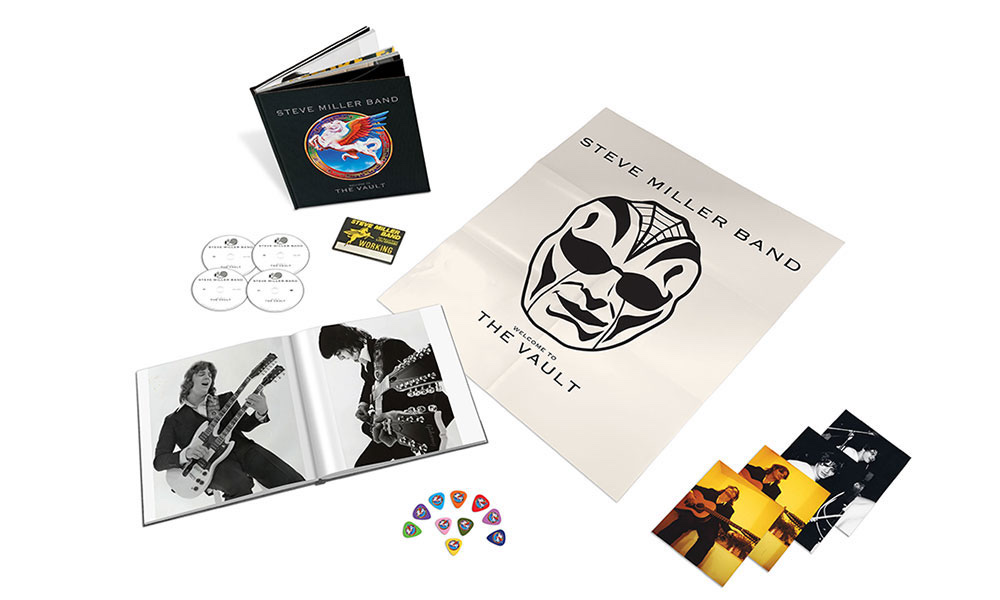 El próximo 11 de octubre Steve Miller nos presenta su último trabajo,una colección de su carrera que saldrá en 3CD/1DVD
El músico abre su archivo masivo por primera vez, el paquete 3CD + DVD presenta 52 pistas de audio, incluidos éxitos de estudio, versiones alternativas y en vivo, y 5 canciones nunca antes escuchadas, junto con 21 actuaciones en DVD, con 38 grabaciones inéditas presentada en un libro encuadernado de 100 páginas con fotos personales de Steve y un ensayo de 9,000 palabras de David Fricke de Rolling Stone.
El DVD contiene una variedad de material en vivo filmado a través de los años, ofreciendo imágenes raras del Festival de Pop Monterey de 1967, una aparición en 1973 en el Concierto de Rock de Don Kirshner, ABC In Concert 1974, un concierto de 1970 del Fillmore West filmado para la televisión holandesa, Michigan Teatro Pine Knob en 1982, Steve y Les Paul en Fat Tuesdays (1990) y Austin City Limits en 2011.
El paquete también incluye 10 uñas de guitarra con el icónico logotipo de Pegasus de Steve y un pase entre bastidores auténtico de la bóveda personal del rockero.
Como parte se su lanzamiento The Steve Miller Band se presentará en The Tonight Show de NBC-TV con Jimmy Fallon el miércoles 9 de octubre.