STEVE LUKATHER Y JOSEPH WILLIAMS A LANZAR ÁLBUMES SIMULTÁNEAMENTE
Por Irving Vidro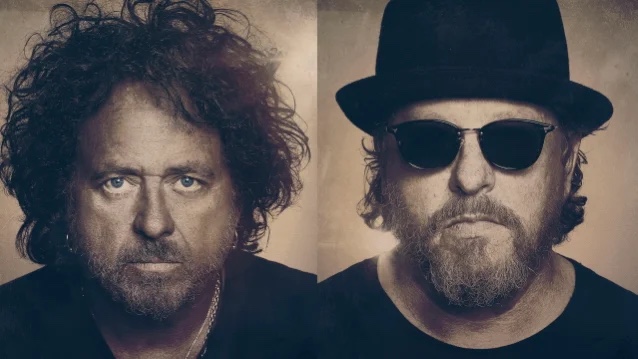 Los miembros de Toto, Steve Lukather y Joseph Williams, han anunciado álbumes en solitario que se lanzarán simultáneamente el 26 de febrero.
I Found the Sun Again de Lukather incluirá cinco canciones originales, así como tres versiones: "Low Spark of High Heeled Boys" de Traffic, "Welcome to the Club" de Joe Walsh y "Bridge of Sighs" de Robin Trower.
"Nunca me había divertido tanto grabando en mi vida", proclamó Lukather sobre el LP en un comunicado de prensa. "Indoloro, divertido y fácil, y simplemente fluyó".
El álbum marca el octavo lanzamiento en solitario del guitarrista y el primero desde Transition de 2013. En las notas del álbum I Found the Sun Again, Lukather explicó que "quería hacer un disco lo más honesto posible en 2020 con la inspiración de los 70". Con ese fin, el músico señaló que todas las canciones se grabaron en vivo, "sin clix, sin solución, sin ensayo, una sola pasada".
Por su parte Williams dijo que "Never Saw You Coming", el primer sencillo lanzado por Denizen Tenant, es su "primera oportunidad en mucho tiempo para mostrar mi verdadero sonido".
"Aunque mi álbum es una colección ecléctica de canciones, este te dice lo que necesitas saber para tener una idea real del todo", explicó en un comunicado de prensa. "Puedes ver a dónde voy vocalmente con seguridad. Todo comienza con "Never Saw You Coming", además de que pensé que era hora de que tuviéramos una canción genial y sexy sobre la muerte. Disfruten"