GRAHAM COXON ANUNCIA NOVELA GRÁFICA JUNTO A SU BANDA SONORA
Por Irving Vidro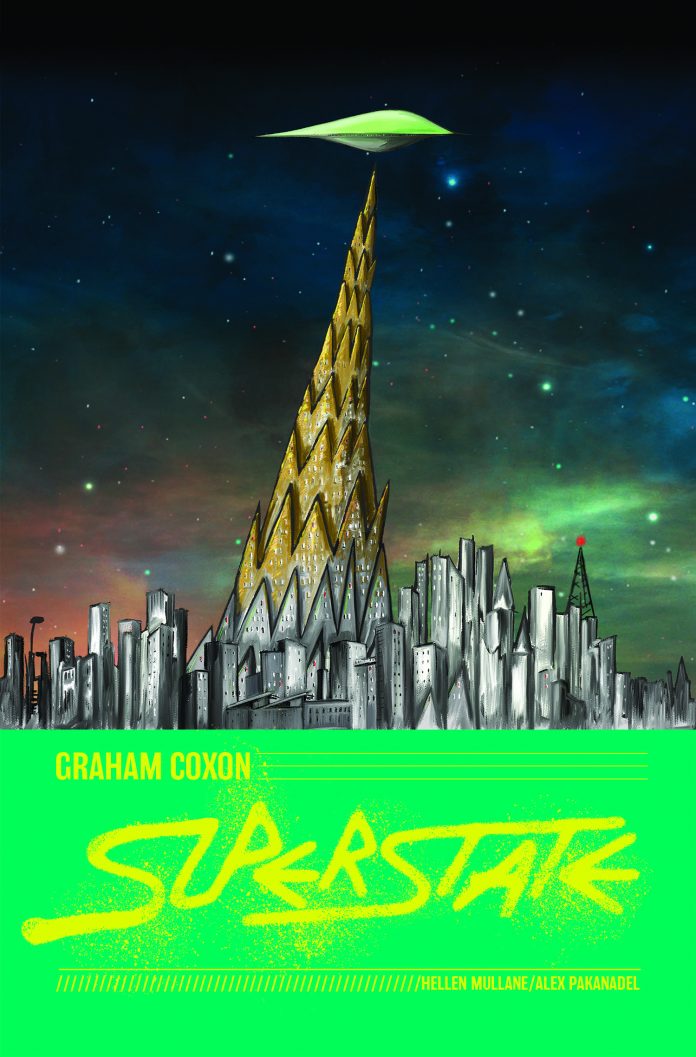 Graham Coxon ha anunciado una nueva novela gráfica titulada Superstate, que estará acompañada de una banda sonora de música original escrita y grabada por Coxon.
El guitarrista de Blur se ha asociado con Z2 Comics para la empresa, y se dice que la novela gráfica ofrece "una visión de futuro totalmente nueva y de alto concepto".
Superstate, que fue ideado por Coxon, es un compendio de novela gráfica coescrito por el músico con Alex Paknadel (GIGA, Friendo, Turncoat) y Helen Mullane (Nicnevin and the Bloody Queen) que también presenta el trabajo de 15 artistas gráficos. Coxon ilustró la portada del propio Superstate.
Cada una de las 15 historias de Superstate, catalogada como una colección de "cuentos surrealistas y a veces inquietantes", estará acompañada de su propio tema instrumental individual, que el guitarrista grabó específicamente para la novela gráfica.