STEVE HACKETT (EX-GENESIS) GIRA NORTE AMERICA 2020 INTERPRETANDO SELLING ENGLAND BY THE POUND EN SU TOTALIDAD
Por Irving Vidro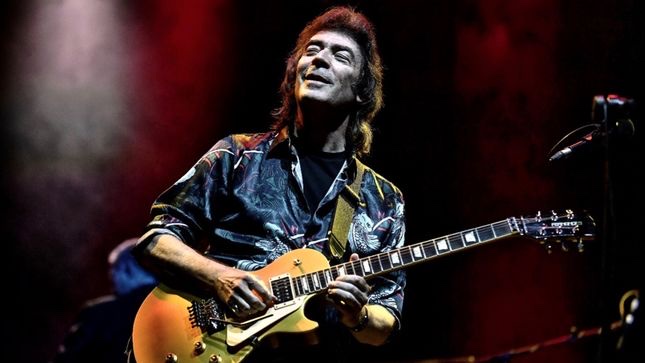 Steve Hackett ex-guitarrista de Genesis anunció su gira 2020 por Norte America comenzando en febrero 26 y realizando 17 shows.En la misma estará interpretando el álbum Selling England By The Pound en su totalidad en adición a otros éxitos.
Por primera vez, Steve interpretará el álbum seminal de Genesis Selling England By The Pound en su totalidad. Lanzado en 1973, el álbum alcanzó la posición número 3 en las listas del Reino Unido y ha sido descrito como "el álbum definitivo de Genesis". Incluye favoritos de los fanáticos como "Dancing With The Moonlit Knight", "Firth Of Fifth", "Cinema Show" y, por supuesto, "I Know What I Like(In Your Wardrobe)".
2019 marcó el 40 aniversario de uno de los álbumes en solitario más populares de Steve, Spectral Mornings, y Steve celebrará con razón este hito al interpretar obras maestras del álbum,en adición a Selling England By The Pound.