ROCK CAMP THE MOVIE A ESTRENAR EN ENERO 2021
Por Irving Vidro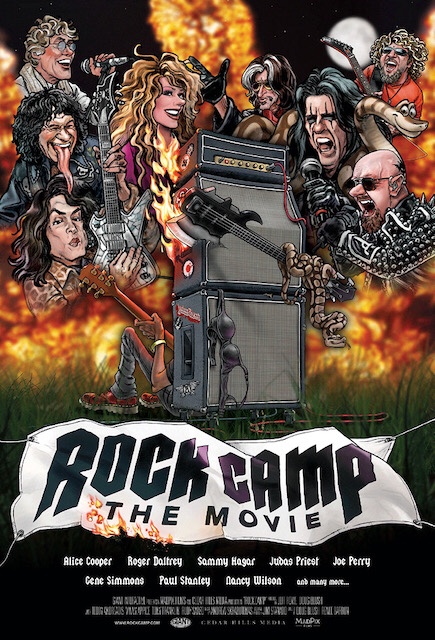 Rock Camp, The Movie estará en cines / cines virtuales a partir del 15 de enero de 2021 en Nueva York, Los Ángeles, San Francisco, Chicago, Miami, Washington DC y más de 100 ciudades en todo el país. Luego, On Demand en todas partes a partir del 16 de febrero de 2021. Vea un nuevo avance en video a continuación.
El campamento de verano se encuentra con Spinal Tap mientras viajamos al Rock 'N' Roll Fantasy Camp, donde soñadores de todo Estados Unidos y de todo el mundo se reúnen para compartir con sus héroes y aprender a rockear como las leyendas.
Del cineasta Doug Blush, cuyos créditos de edición y producción incluyen tres películas ganadoras del Oscar: 20 Feet From Stardom, Period. End Of Sentences e Icarus. Rock Camp The Movie sigue a cuatro campistas (y sus familias) a través de sus viajes para compartir con sus héroes y ver cómo superan sus miedos y transforman sus vidas.
La película cuenta con apariciones de Alice Cooper, Roger Daltrey, Sammy Hagar, Judas Priest, Joe Perry, Gene Simmons, Paul Stanley, Nancy Wilson, Slash y muchos más.