RIVERS CUOMO GRABA TEMA PARA SERIE 'GREEN EGGS AND HAM' DE NETFLIX
Por Irving Vidro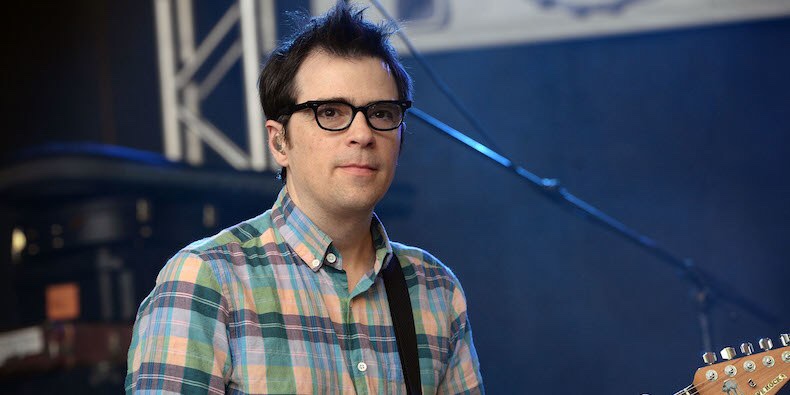 Escucha por primera vez el tema musical de Green Eggs and Ham de Netflix, grabado por Rivers Cuomo de Weezer.
Creado por Jared Stern y productor ejecutivo de Ellen DeGeneres, Green Eggs and Ham es un nuevo programa animado basado en la icónica historia del Dr. Seuss, con episodios que se lanzarán en Netflix el 8 de noviembre. Michael Douglas, Adam Devine, Diane Keaton, Keegan-Michael Clave y más conforman el elenco de voces de las estrellas.
El tema de Cuomo es apropiadamente inspirador, con un coro innegable y punzante: "Watch me back flip/ Watch me back flip/ Let my work my magic/ Let my work my magic!"
"'Backflip' era algo con lo que había estado jugando sonora y melódicamente, así que pensé que podría ser un ajuste decente", Cuomo le dice a Billboard, explicando que estaba inmediatamente a bordo cuando surgió la oportunidad de contribuir con Green Eggs and Ham. "Ser parte de un espectáculo del Dr. Seuss es una oportunidad que cualquiera podría aprovechar: sus libros son parte del tejido cultural de la infancia de todos".
Mientras tanto, Cuomo está trabajando duro para terminar el próximo álbum de Weezer, Van Weezer. "Toda mi energía creativa se dirige allí en este momento", agrega sobre el álbum, que se publicará en mayo de 2020.