RIKKI ROCKETT: "HAY CONVERSACIONES PARA FECHAS ADICIONALES DE 'THE STADIUM TOUR' EN 2021"
Por Irving Vidro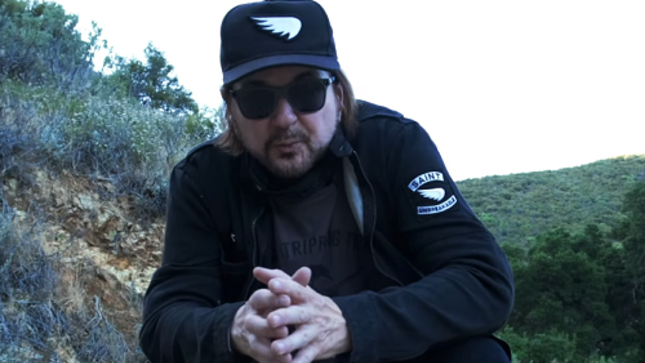 El baterista de POISON, Rikki Rockett, dice que "se habla" de que se agregarán más shows al "The Stadium Tour" de la banda con MÖTLEY CRÜE, DEF LEPPARD y JOAN JETT & THE BLACKHEARTS.
"The Stadium Tour" originalmente estaba programado para este verano, pero terminó siendo retrasado hasta 2021 debido a la pandemia de coronavirus que está arrasando el mundo.
Rockett discutió los planes de gira de POISON durante una aparición el lunes 13 de julio en "Trunk Nation With Eddie Trunk" de SiriusXM. Él dijo: "Parece que probablemente haremos más shows el próximo año, así que parte de eso es bueno. DEF LEPPARD salió el año pasado, y nosotros no, así que fue una decepción para mí, porque no lo hicimos,no salimos el año pasado. Pero es lo que es ".
Cuando se le preguntó si eso significa que habrá más shows de "The Stadium Tour" anunciados para 2021 o si se está refiriendo a posibles fechas de POISON encabezando, Rockett dijo: "Tal vez ambos. No estoy seguro, pero sé que esa fue la conversación . Entonces veremos si se cumple ".
"The Stadium Tour" ahora está programado para comenzar el 19 de junio de 2021 en Nashville, Tennessee y concluir el 12 de septiembre de 2021 en San Diego, California.