REINTERPRETAN PORTADAS ICÓNICAS DE ÁLBUMES EN TIEMPO DE DISTANCIAMIENTO SOCIAL
Por Irving Vidro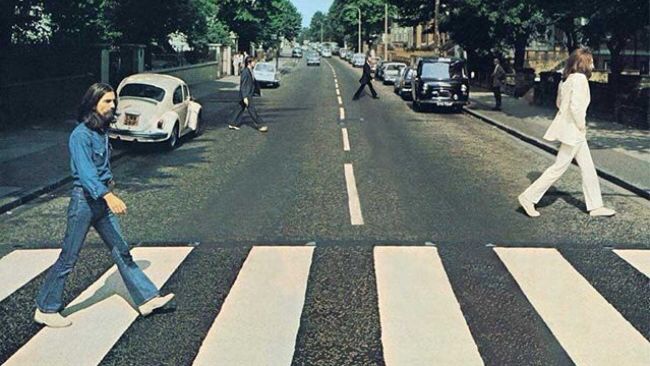 La consultora de diseño con sede en Los Ángeles Activista ha lanzado una serie de portadas de álbumes clásicos con Photoshop para subrayar la importancia del distanciamiento social durante el brote actual de coronavirus.
Los álbumes incluyen el icónico Abbey Road de The Beatles, con los miembros de la banda manteniéndose a una distancia adecuada entre ellos, Rumours de Fleetwood Mac ("Haz lo mismo que Mick y Stevie y mantente a seis pies de distancia el uno del otro y detiene la propagación", dice Activista ), y el clásico Joshua Tree de U2.
También se benefician del tratamiento de distanciamiento social la Anthology de The Ramones, el debut homónimo de Blondie y Hotter Than Hell de KISS. "Si quieres rock and roll toda la noche, hazlo desde casa", aconseja la agencia.
La colección fue creada por el director de arte de Activista, Paco Conde, y el redactor Beto Fernández.
"La idea original eran los carteles de cine", le dice Conde a Adweek. "Pero pensamos que las portadas de los álbumes podrían ser una solución visual simple. El criterio principal era que la portada debería ser lo suficientemente icónica para que las personas la reconozcan en todo el mundo con solo una mirada ".
Y agrega: "Con estas portadas de discos, al menos estamos haciendo sonreír a la gente. Pero al mismo tiempo, estamos dejando claro el mensaje: la importancia de mantener la distancia. Como un amigo mío ha dicho: 'Es mejor estar a seis pies de distancia de seis pies debajo ".
Vea más de las cubiertas de distanciamiento social de Activista a continuación.