CORONAVIRUS IMPULSA LAS VENTAS Y TRANSMISIONES DE 'DOWN WITH THE SICKNESS' DE DISTURBED
Por Irving Vidro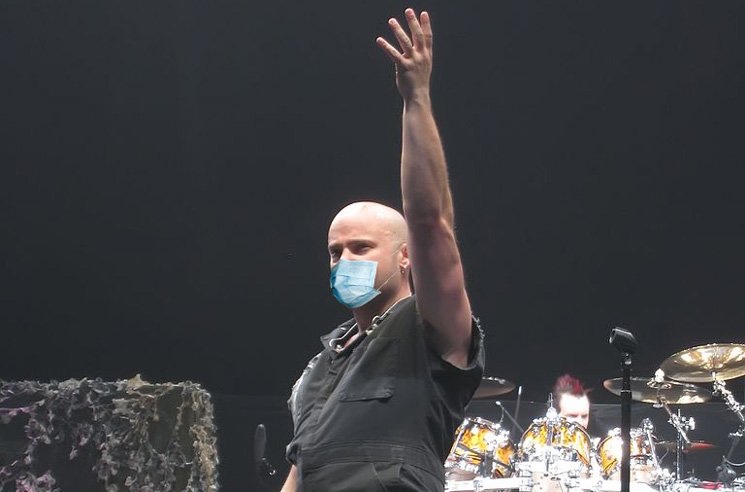 Si bien los datos han demostrado que los números de transmisión de música no se han disparado como resultado del aislamiento del coronavirus, ciertas canciones que hablan directamente de nuestro momento actual han hecho movimientos en las listas, incluyendo "Down with the Sickness" de Disturbed.
En un momento en que muchos "lidian con estos cambios" provocados por la pandemia, el gutural "ooh-wah-ah-ah-ah" de David Draiman está demostrando ser una selección popular.
Según Nielsen Music / MRC Data [a través de Billboard], "Down with the Sickness" vio un aumento del 31 por ciento en las ventas de canciones digitales a 1,000, mientras que también vio un 3 por ciento en las transmisiones de los Estados Unidos a 2.6 millones en las listas de la semana finalizando el 19 de marzo
Por supuesto, la tendencia de la semana incluye muchas otras canciones con referencias líricas que se ajustan al aislamiento "It's The End Of The World As We Know It (And I Feel Fine) de R.E.M." aumentó 482 por ciento a 5,000 descargas vendidas, mientras que también aumentó 169 por ciento a 1.7 millones de transmisiones estadounidenses.
Otras canciones que han sentido el efecto incluyen "I Will Survive" de Gloria Gaynor, "Quarantined" de At the Drive-In, "Isolation" de Joy Division y las respectivas canciones de Fifth Harmony y Tim Heidecker tituladas "Work from Home".