QUEEN + ADAM LAMBERT PRESENTARÁN 'TOUR WATCH PARTY' EN YOUTUBE
Por Irving Vidro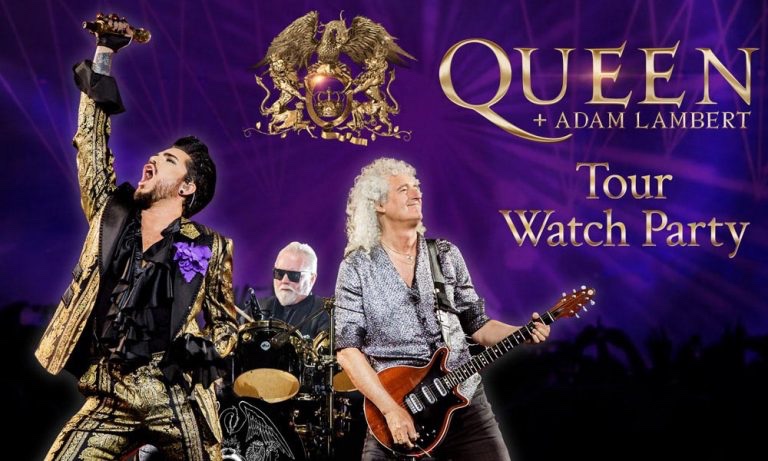 Queen + Adam Lambert ha anunciado una fiesta especial de YouTube Tour Watch para este domingo 21 de junio, que comenzará a las 8:00 p.m. BST.
Obligados por el brote de coronavirus para posponer su muy esperada gira europea de verano 'Rhapsody' que este domingo, habría visto a la banda terminar su carrera de 14 espectáculos en el Reino Unido en The 02 de Londres, que también tocaron en Manchester y Birmingham, Queen + Adam Lambert están fuera para demostrar que incluso en estos tiempos de cierre, el espectáculo aún puede continuar.
Si bien aprecian que no será lo mismo que verlos actuar en vivo, la banda en cambio está proporcionando un pase de acceso completo a un espectáculo especialmente compilado de lo más destacado de giras anteriores el día en que hubieran tocado su último concierto de O2 Londres al empatar con YouTube para una fiesta especial de Queen + Adam Lambert Tour Watch.
Este espectáculo de una hora nunca antes visto presentará actuaciones destacadas de muchas de las canciones más conocidas y queridas del catálogo de Queen, además de rarezas como 'Love Kills' y 'I Was Born To Love You', interpretadas juntas en el Rock en los festivales de Río en Lisboa y Río de Janeiro; el Festival Global de Ciudadanos en Nueva York; Fire Fight Australia; Festival de Sonic de Verano de Japón; el icónico Festival de la Isla de Wight en el Reino Unido; una actuación exclusiva de iHeart Radio en Los Ángeles … y sin olvidar de Dallas, Texas, las muy buscadas "Fat Bottomed Girls" con las Dallas Cowboys Cheerleaders.
Entonces, aunque por ahora un asiento en The O2 no es una opción, Queen + Adam Lambert están dispuestos a demostrar que aún pueden sacudirte.
Queen + Adam Lambert no son ajenos a You Tube con 12.4 millones de suscriptores que los siguen en la plataforma y 'Bohemian Rhapsody' es parte del exclusivo You Tube Billion View Club, el primer video de la década de 1970 (y video anterior a la década de 1990) en llegar a mil millones Vistas en la plataforma. La versión de bloqueo de Queen + Adam Lambert de 'You Are the Champions', cuyos ingresos se destinan al Fondo de Respuesta Solidaria Covid-19 para la Organización Mundial de la Salud, ya se ha visto cerca de 4 millones de veces en su primer mes en YouTube .