PETER FRAMPTON BAND LANZA SENCILLO 'RECKONER' DE NUEVO ÁLBUM 'FRAMPTON FORGETS THE WORDS'
Por Irving Vidro
El héroe de la guitarra multiplatino y ganador del Grammy, Peter Frampton, ha anunciado que el nuevo álbum de estudio de Peter Frampton Band, Frampton Forgets the Words, se lanzará el 23 de abril a través de UMe.
El álbum comprende tributos instrumentales a algunas de las canciones favoritas de la estrella inglesa y es la secuela del álbum instrumental de 2007, Fingerprints, ganador del premio Grammy de Frampton. El nuevo set es presentado hoy por la versión de la banda de "Reckoner" de Radiohead, de su álbum de 2007 In Rainbows, junto con un nuevo video.
Frampton Forgets the Words fue coproducida por el guitarrista y Chuck Ainlay en el propio Studio Phenix de Peter en Nashville. Presenta a Frampton tocando la famosa guitarra Les Paul Phenix de 1954 que se perdió en un accidente aéreo en 1980 y se recuperó más de 30 años después.
En el álbum, Frampton y su banda vuelven a habitar canciones de grandes compañeros, algunos de ellos amigos personales y colaboradores suyos, como David Bowie, George Harrison, Stevie Wonder y Lenny Kravitz. "Este álbum es una colección de diez de mis piezas musicales favoritas", dice Peter.
"Mi guitarra también es una voz y siempre me ha gustado tocar mis líneas vocales favoritas que todos conocemos y amamos", continúa. "Estas pistas son mi gran banda y yo rindo homenaje a los creadores originales de esta maravillosa música. Es muy divertido de hacer y realmente espero que lo disfrutes también ".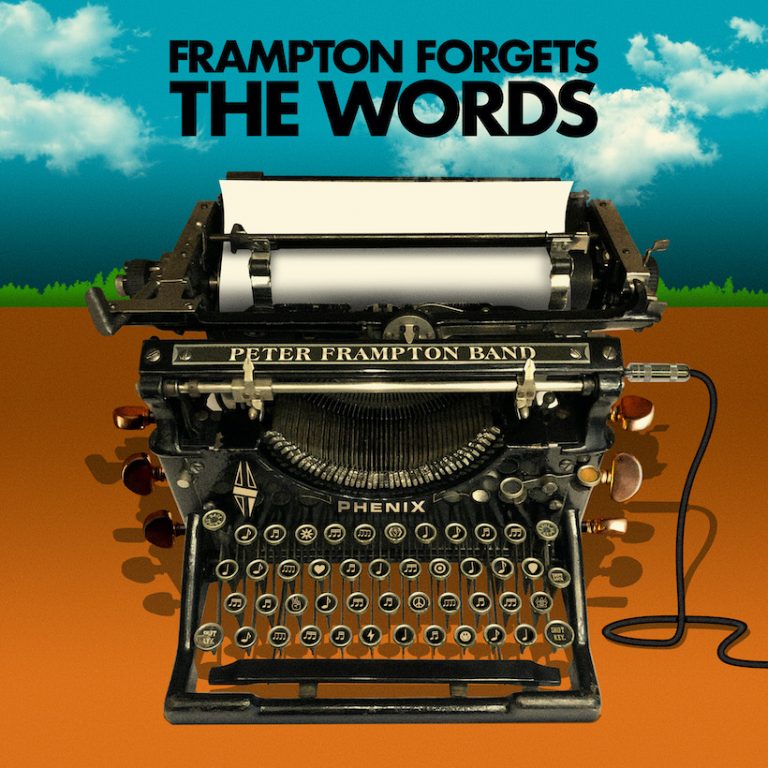 Frampton Forgets the Words:
If You Want Me To Stay (Sly Stone)
Reckoner (Radiohead)
Dreamland (Jaco Pastorius)
One More Heartache (Marvin Gaye)
Avalon (Roxy Music)
Isn't It A Pity (George Harrison)
I Don't Know Why (Stevie Wonder)
Are You Gonna Go My Way (Lenny Kravitz)
Loving The Alien (David Bowie)
Maybe (written by Gordon Kennedy and Phil Madeira)