OZZY OSBOURNE CELEBRA 40 AÑOS DE 'BLIZZARD OF OZZ' CON EDICIÓN DIGITAL EXPANDIDA DEL ÁLBUM
Por Irving Vidro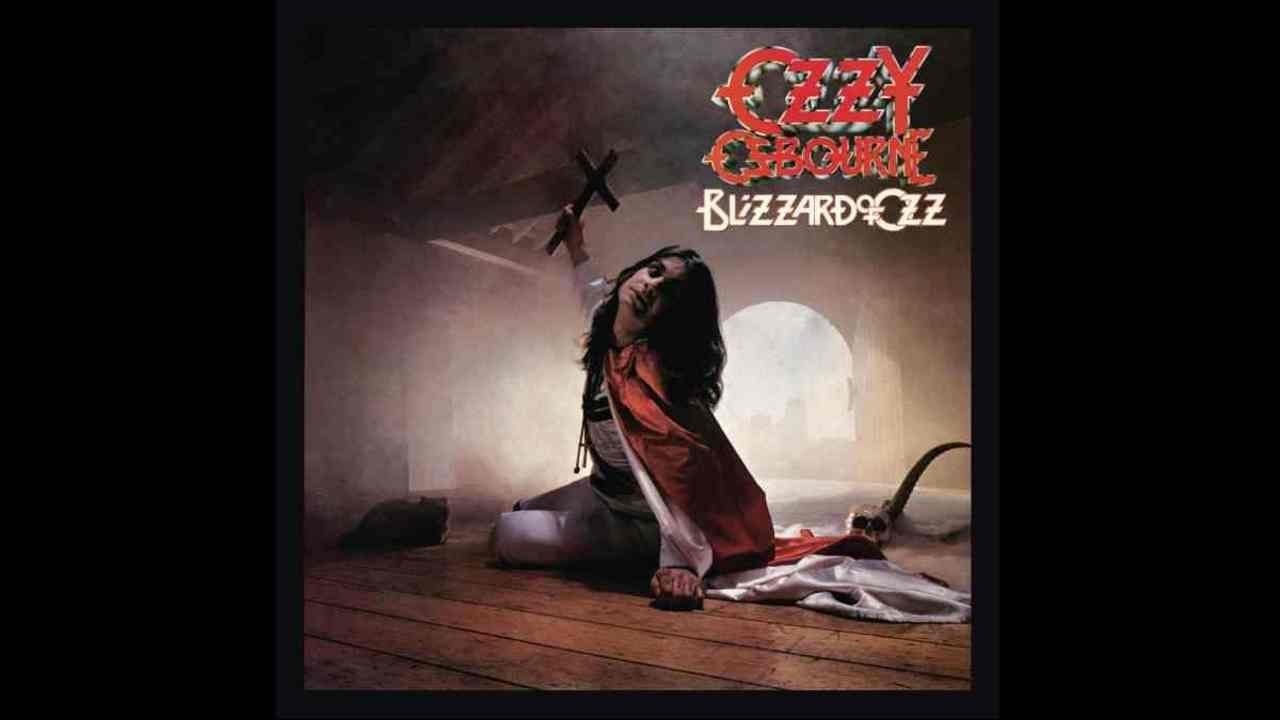 Ozzy Osbourne acaba de anunciar una edición ampliada del 40 aniversario de su emblemático álbum debut en solitario, Blizzard of Ozz. También están en camino dos DVDs en vivo, todos los cuales llegarán el 18 de septiembre, solo dos días antes del aniversario real del disco.
Además de uno de los mejores álbumes de todos los tiempos del metal, viene un conjunto de nuevas pistas extra, la mayoría de las cuales fueron seleccionadas del lanzamiento de 2012 Record Store Day Ozzy Live, que nunca estuvo disponible en formato digital. Seis de las siete nuevas pistas extra son extraídas de ese esfuerzo en vivo, que se grabó en la gira Blizzard of Ozz. La otra es una jam en vivo del EP Mr. Crowley, que anteriormente tampoco estaba disponible digitalmente.
Coincidiendo con el lanzamiento ampliado del álbum están los DVD Live & Loud y Live at Budokan.
Live & Loud fue lanzado originalmente en 1993 y presenta una variedad de éxitos de Ozzy grabados en 1991 y 1992 en el viaje de retiro previsto del Príncipe de las Tinieblas, apodado 'No More Tours'. En cuanto a Live at Budokan, fue grabado en un concierto en 2002 en el icónico local de Tokio, Japón.
Vea la lista completa de canciones para cada lanzamiento a continuación.
Ozzy Osbourne, 40th Anniversary Edition of Blizzard Of Ozz Track Listing
"I Don't Know"
"Crazy Train"
"Goodbye to Romance"
"Dee"
"Suicide Solution"
"Mr. Crowley"
"No Bone Movies"
"Revelation (Mother Earth)"
"Steal Away (The Night)"
"You Looking at Me, Looking at You" (current bonus track – originally the b-side to "Crazy Train")
"Goodbye to Romance" [2010 guitar & vocal mix] (current bonus track)
"RR" [Outtake from Blizzard Of Ozz Sessions] (current bonus track)
New Bonus Tracks (previously unavailable digitally):
"I Don't Know" – from Ozzy Live
"Crazy Train" – from Ozzy Live
"Mr. Crowley" – from Ozzy Live
"Revelation (Mother Earth)" – from Ozzy Live
"Steal Away (The Night)" – from Ozzy Live
"Suicide Solution" – from Ozzy Live
"You Said It All" (live) – from Mr. Crowley EP
"Live & Loud" DVD Track Listing
"I Don't Want To Change The World"
"Desire"
"Mr. Crowley"
"I Don't Know"
"Road To Nowhere"
"Flying High Again"
"Paranoid"
"Suicide Solution"
"Goodbye To Romance"
"Shot In The Dark"
"No More Tears"
"Miracle Man"
"War Pigs"
"Bark At The Moon"
"Mama, I'm Coming Home"
"Crazy Train"
"Black Sabbath"
"Changes"
"Live at Budokan" DVD Track Listing
"I Don't Know"
"That I Never Had"
"Believer"
"Junkie"
"Mr. Crowley"
"Gets Me Through"
"Suicide Solution" (Osbourne, Rhoads, Daisley)
"No More Tears"
"I Don't Want to Change the World"
"Road to Nowhere"
"Crazy Train"
"Mama, I'm Coming Home"
Encore
"Bark at the Moon"
"Paranoid"