MILEY CYRUS TRABAJA EN ÁLBUM DE COVERS DE METALLICA
Por Irving Vidro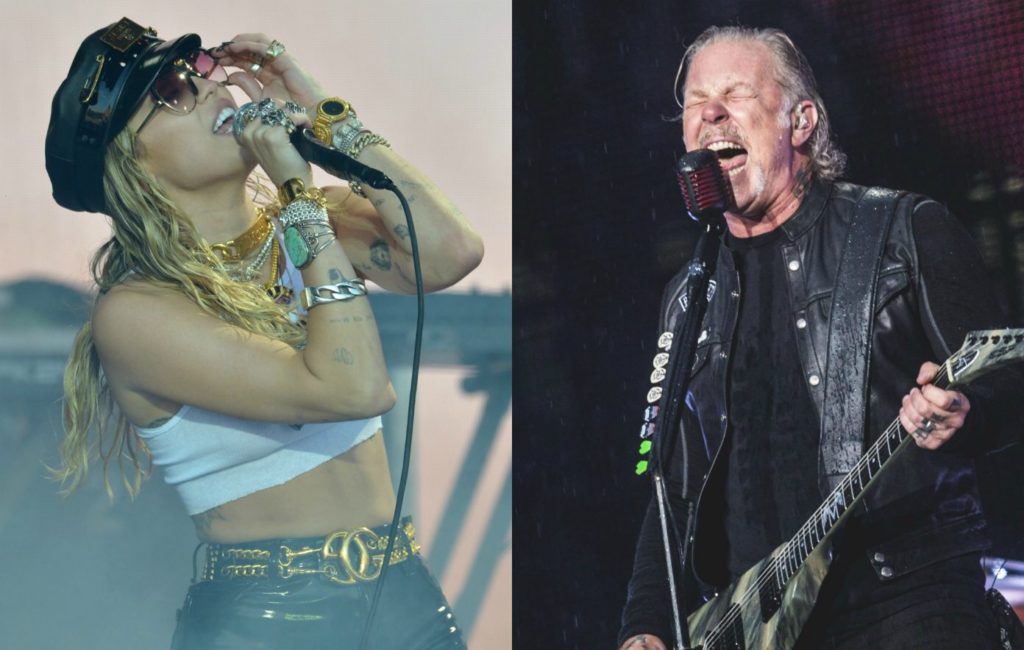 Miley Cyrus ha revelado que actualmente está trabajando en un álbum de covers de Metallica.
La estrella intérprete del tema "Midnight Sky" hizo un cover del tema clásico de la banda "Nothing Else Matters" durante su actuación orientada al rock en Glastonbury 2019, y recientemente ofreció interpretaciones en vivo de "Heart Of Glass" de Blondie y "Zombie" de The Cranberries.
Durante una conversación reciente con la revista Interview, Cyrus explicó que ahora está de vuelta en el estudio y que "hemos estado trabajando en un álbum de versiones de Metallica y yo estoy aquí trabajando en eso".
"Tenemos mucha suerte de poder seguir trabajando en nuestro arte durante todo esto [la pandemia del coronavirus]", agregó. "Al principio, me pareció poco inspirador y ahora estoy totalmente encendida".
Después de pedirle al entrevistador que nombrara a sus estrellas de rock favoritas, Cyrus dijo: "La gente me pregunta a quién he estudiado para mi movimiento en el escenario, y siempre digo Iggy Pop".