MAX FRYE,GUITARRISTA 16 AÑOS ACOMPAÑA STRYPER EN "TO HELL WITH THE DEVIL"
Por Irving Vidro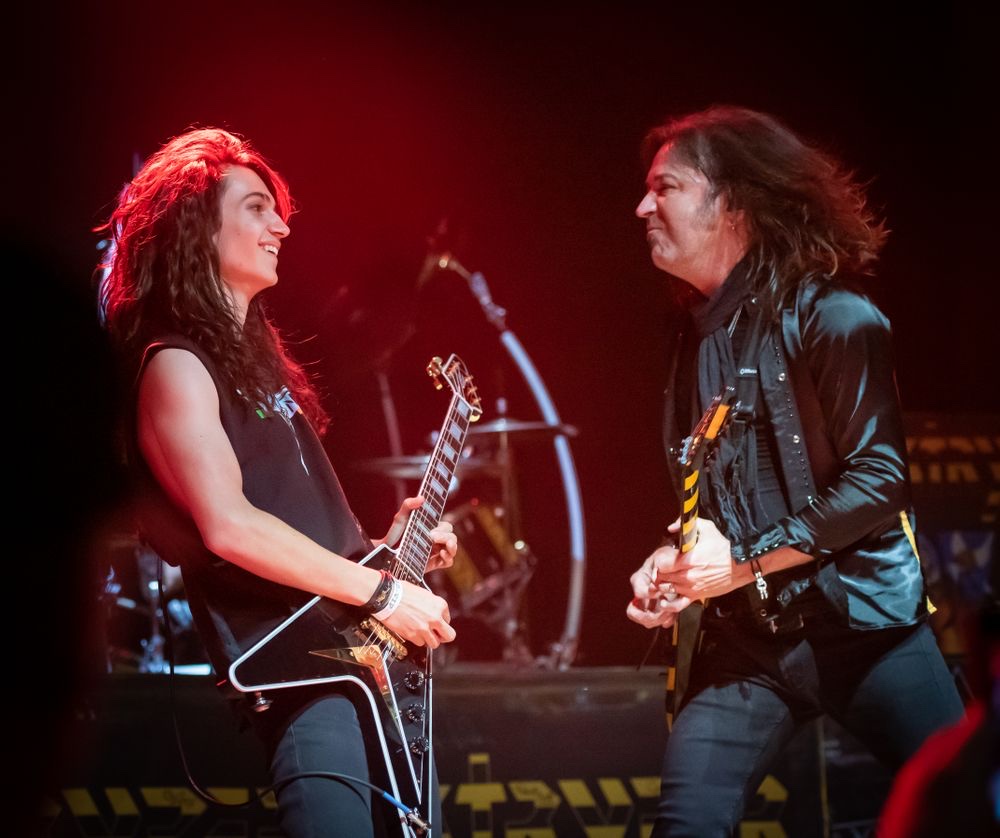 El guitarrista de dieciséis años Max Frye recibió un verdadero placer cuando se unió a Stryper en el escenario para tocar su última canción"To Hell With The Devil" en el Wildhorse Saloon en Nashville, Tennessee, EE. UU., El 12 de octubre de 2019.
Su página maxfrye.com ofrece los siguientes detalles sobre él
"Max Frye es un guitarrista principal con base en Nashville TN y originario de Raleigh NC.
Su pasión por la guitarra comenzó el verano de 2015 a la edad de doce años. Se unió a la banda local Ozzmosis en junio de 2017 y comenzó a viajar tocando con Little Ozzy en febrero de 2018. Ahora en 2019, está tocando la guitarra principal de Tony Harnell, la voz de TNT.
Stryper con Max Frye interpretando "To Hell With The Devil" en vivo en el Wildhorse Saloon en Nashville, Tennessee, Estados Unidos. El 12 de octubre de 2019: