LAS 40 CANCIONES DE LA DÉCADA ESCOGIDAS POR LOS OYENTES DE AZ ROCK
Por Irving Vidro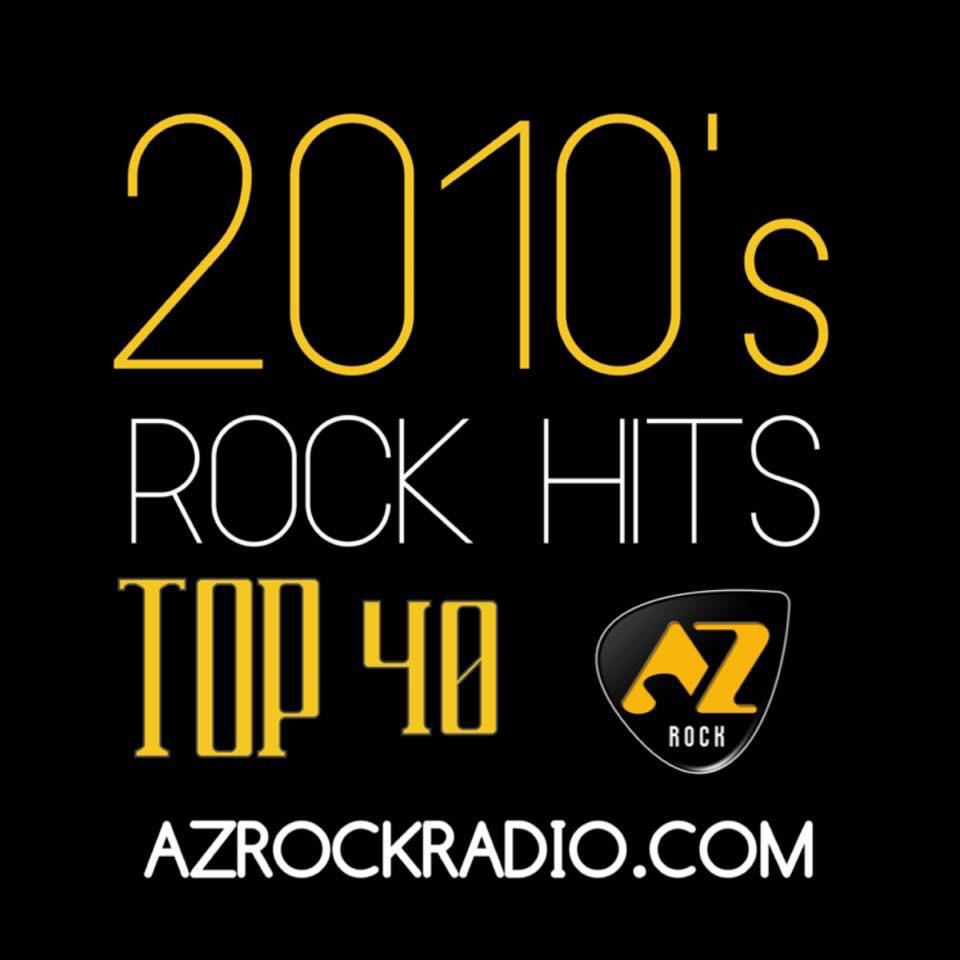 Por las pasadas semanas AZ Rock solicitó de la ayuda de los oyentes para realizar una lista de las 40 canciones favoritas de la década por el público.Después de los votos sometidos por los fans la lista quedó compuesta por los siguientes éxitos.
Disturbed – The Sound of silence

Foo Fighters – These Days
Imagine Dragons – Radioactive
Alice In Chains – Your Decision
Ozzy Osbourne – Let me hear you scream
Foo Fighters – Walk
Adele – Rolling in the Deep
Avenged Sevenfold – Nightmare
Capital Cities – Safe and Sound
My Chemical Romance – Sing
Godsmack – Love-Hate-Sex-Pain
Lorde – Royals
Shinedown – If you only knew
Coldplay – Hymn for The Weekend
Breaking Benjamin – I will not bow
Coldplay – Paradise
Imagine Dragons – It's Time
Greta Van Fleet – Safari Song
Foster The People – Pumped Up Kids
Ghost – Rats
Bad Wolves – Zombie
Florence + The Machine – Dog Days Are Over
Judas Priest – Lightning Strike
Fall Out Boy – Centuries
Weezer – Africa
Gotye – Somebody that is used to know
Tool – fear Inocolum
The Catalyst – Linking Park
Fun – We are Young
Hozier – Take me to church
Mumford and Sons – I Will Wait
Elle King – Ex's & Oh's
Thirty Seconds To Mars – Kings and Queens
Portugal The Man – Feel it Still
Panic! At The Disco – High Hopes
Red Hot Chili Peppers – The Adventures of Rain dance Maggie
X Ambassadors – Unsteady
Pearl Jam – Just Breathe
Phoenix – Lisztomania
The Killers – Run for Cover
La banda Foo Fighters contó con dos éxitos en el Top 10 ,Coldplay también logró dos posiciones en el Top 20 e Imagine Dragons colocó un éxito en el Top 10 y uno en el Top 20,siendo las únicas bandas con más de un éxito en la lista.