FOO FIGHTERS DEBUTA SENCILLO 'SHAME,SHAME' Y ANUNCIA NUEVO ÁLBUM 'MEDICINE AT MIDNIGHT'
Por Irving Vidro
Después de una semana de actividad insinuando nuevo trabajo,Foo Fighters debutó con su nuevo sencillo "Shame Shame" en Saturday Night Live. La canción pertenece al décimo álbum de la banda, titulado Medicine at Midnight, que se lanzará el 5 de febrero de 2021. El álbum es producido por Greg Kurstin y Foo Fighters. El último álbum de la banda, Concrete and Gold, fue lanzado en 2017.
Se suponía que iba a ser un año ajetreado para Dave Grohl y compañía. Grohl le dijo a Bill Simmons a principios de este año que el álbum de la banda estaba terminado y que también planeaba lanzar un documental. Foo Fighters estaba programado para salir a la carretera para una serie de fechas en apoyo de su 25 aniversario, sin embargo, la pandemia cambió esos planes. Grohl reflexionó sobre el aniversario de la banda en julio y ser el "quinto baterista" de Nirvana.
La semana pasada, la banda compartió un comercial de parodia ridículo que se burlaba de la adicción de Grohl al café y también aparecieron en un programa virtual en apoyo de Joe Biden, interpretando "Times Like These". También lanzaron el EP Live on the Radio 1996 el mes pasado. El lanzamiento siguió al lanzamiento de la revista digital People of Rock and Roll de la banda. Y no olvide que Grohl está en una batalla musical en curso con el prodigio de la batería, Nandi Bushell.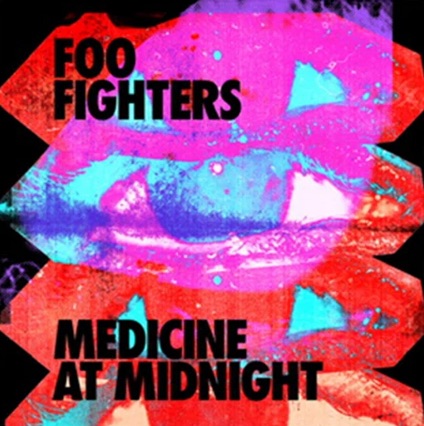 Making a Fire
Shame Shame
Cloudspotter
Waiting on a War
Medicine at Midnight
No Son of Mine
Holding Poison
Chasing Birds
Love Dies Young