EYEHATEGOD ANUNCIA NUEVO ÁLBUM 'A HISTORY OF NOMADIC BEHAVIOR'
Por Irving Vidro
Después de anunciar A History of Nomadic Behavior en noviembre, Eyehategod ha compartido detalles del seguimiento de su quinto álbum de estudio homónimo.
A History of Nomadic Behavior, de 12 pistas, llega el 12 de marzo a través de Century Media. El álbum fue producido por Eyehategod, Sanford Parker (Yob, Voivod) y James Whitten (Thou, High on Fire).
Junto a las noticias, la banda ha compartido el sencillo "High Risk Trigger".
"No somos una banda política, pero fue difícil no verse afectado por las noticias del año pasado", dijo el vocalista Mike IX Williams sobre el álbum. "Durante esta grabación, pensé mucho en lo estúpida que se ha vuelto la humanidad y en cómo Estados Unidos está ahora completamente dividido con estas personas que no creen en la ciencia y siguen ciegamente a mentirosos e ideologías sin sentido. Algunos de esos sentimientos pueden haber llegado a estas canciones, pero en su mayoría es subliminal ".
El año pasado, el baterista de Eyehategod, Aaron Hill, fue apuñalado y robado antes de una actuación en México.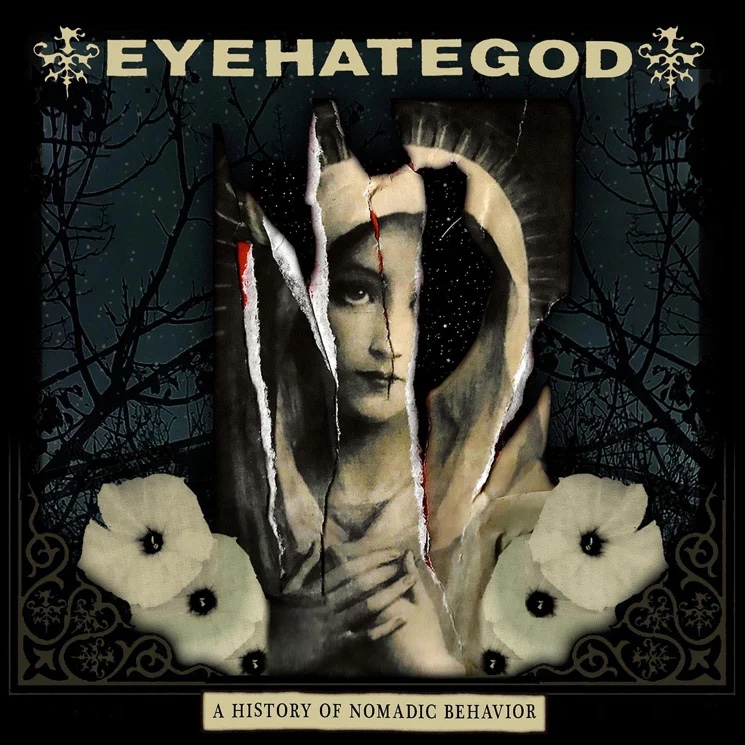 A History of Nomadic Behavior:
Built Beneath the Lies
The Outer Banks
Fake What's Yours
Three Black Eyes
Current Situation
High Risk Trigger
Anemic Robotic
The Day Felt Wrong
The Trial of Johnny Cancer
Smoker's Place
Circle of Nerves
Every Thing, Every Day