BON JOVI DONA $500,000 PARA VIVIENDA VETERANOS SIN HOGAR
Por Irving Vidro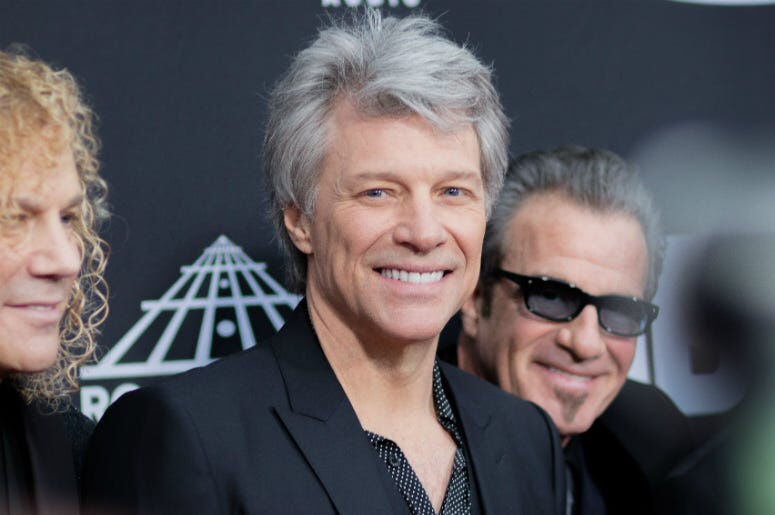 Jon Bon Jovi a través de su Fundación JBJ Soul ha donado $ 500,000 para ayudar a construir un complejo de apartamentos en Washington, D.C. para veteranos sin hogar.
Su trabajo se destacó en un artículo reciente en The Lead de CNN con Jake Tapper, donde Bon Jovi dijo: "Muchas veces, [los veteranos] tienen que lidiar para tratar el trastorno de estrés postraumático (TEPT) y el problema de volver al lugar de trabajo después de abandonar el campo de batalla … La vida como la conocías será diferente y, a veces, la gente necesita esa ayuda adicional ".
El complejo de apartamentos para veteranos tardó una década en construirse junto con el apoyo de la organización sin fines de lucro HELP USA, que ayuda a combatir la falta de vivienda en los Estados Unidos. Esta instalación también proporcionará diferentes programas para ayudar a los veteranos sin hogar a recuperarse, además de proporcionarles un lugar para llamar hogar.
La apertura de esta instalación para veteranos se produce inmediatamente después del lanzamiento de la nueva canción de Bon Jovi "Unbroken", que aparece en el documental To Be of Service que narra a los veteranos con TEPT y cómo sus perros de servicio ayudaron a cambiar sus vidas. Todos los ingresos de la canción beneficiarán a la Patriotic Service Dog Foundation, una organización sin fines de lucro que combina a los veteranos y los socorristas con los perros de servicio.