BARONESS A INTERPRETAR SU ÁLBUM 'GOLD & GREY' EN TRANSMISIÓN EN VIVO
Por Irving Vidro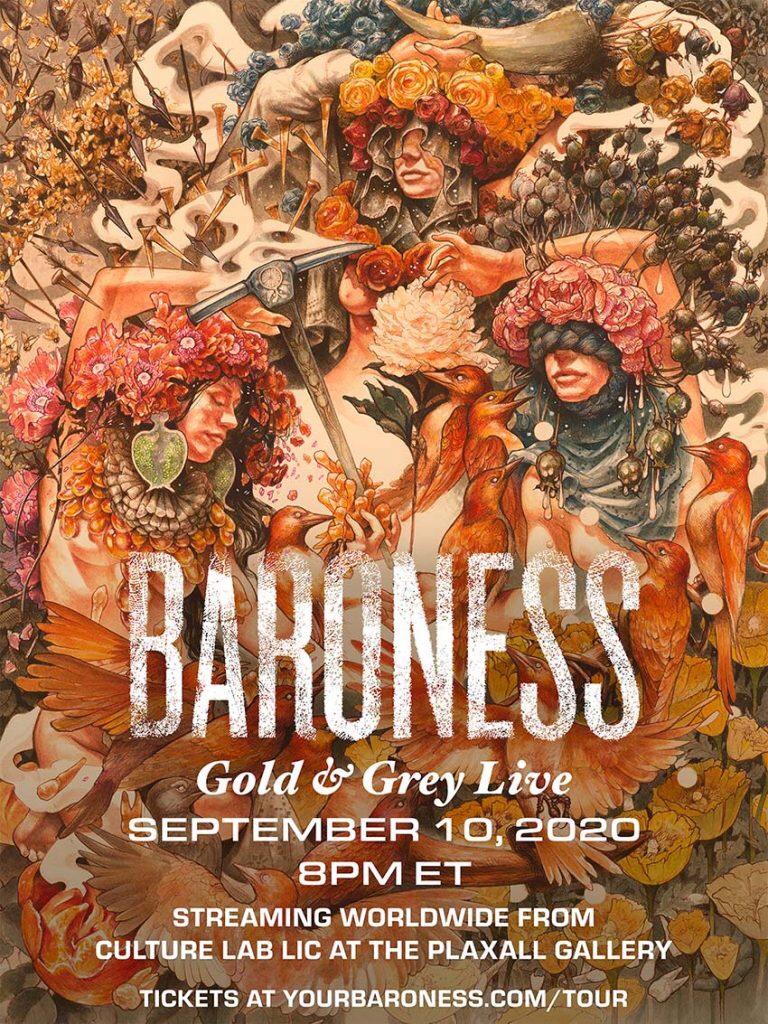 La banda de heavy metal de Savannah, Georgia, Baroness, han anunciado un evento virtual especial en el que la banda presentará por primera vez su último álbum de estudio, 'Gold & Grey'. La transmisión en vivo tendrá lugar el 10 de septiembre de 2020 a las 8 p.m. EST desde Culture Lab Lic de Long Island City en The Plaxall Gallery.
Los boletos ($ 14.99) están disponibles para su compra ahora. Su boleto otorga acceso a dicho evento de transmisión en vivo, así como visualización ilimitada durante 48 horas a partir del momento del canje.
Según el anuncio oficial:
El concierto está disponible durante todo el fin de semana, terminando a las 11:59 pm hora del Este el domingo 13 de septiembre. Una colección de edición limitada de artículos de merchandising para conmemorar la salida especial también estará disponible para los compradores de boletos.
Como banda que ha integrado continuamente los reinos visual y auditivo del arte y la música, Culture Lab LIC en The Plaxall Gallery es un telón de fondo apropiado para la primera actuación en vivo de Baroness de 2020. Con un almacén convertido de 12,000 pies cuadrados, la organización sin fines de lucro es dedicada a apoyar el desarrollo del arte, el teatro, la música y los servicios comunitarios.
La guitarrista Gina Gleason dice:
El proceso de recrear el paisaje sonoro de Gold & Grey para un escenario en vivo ha sido divertido e inspirador para nosotros a medida que avanzamos hacia nuevos territorios musicales. ¡Estamos emocionados de compartir esta experiencia con todos!