ACE FREHLEY ANUNCIA SEGUNDO ÁLBUM DE COVERS 'ORIGINS VOL.2' Y PRESENTA SENCILLO 'SPACE TRUCKIN'
Por Irving Vidro
Ace Frehley ha lanzado un video animado para su versión de Space Truckin' de Deep Purple.
Es el primer material tomado del próximo álbum del ex guitarrista de Kiss Origins Vol. 2, que llegará el 18 de septiembre. El álbum sigue el Origins Vol. 2016. 1 y volveré a ver a Ace cubriendo algunas de sus canciones favoritas.
Junto con Space Truckin ', Origins vol. 2 verá a Ace tocar temas como Good Times Bad Times de Led Zeppelin, I'm Down by the Beatles, Jumpin 'Jack Flash by the Rolling Stones, Lola by the Kinks y Politician by Cream.
La canción extra del álbum verá a Ace volver a visitar la canción Kiss, que apareció originalmente en el álbum de 1975 Dressed To Kill.
Hablando sobre su versión de Deep Purple, Ace dice en un comunicado (a través de Rolling Stone): "Space Truckin" se grabó hace años, y luego volví a grabar algunas partes y las cambié un poco.
"Nunca terminamos poniéndolo en un disco, así que solo estaba esperando. Resultó muy bien. El tecladista Rob Sabino es un músico de estudio muy consumado, y en realidad crecimos juntos en el Bronx, así que retrocedemos ".
El video fue animado por Chris Fequiere y dirigido por K.H. Sotavento. Ace trabajó anteriormente con Fequiere en el video de Mission To Mars del álbum Spaceman de 2018.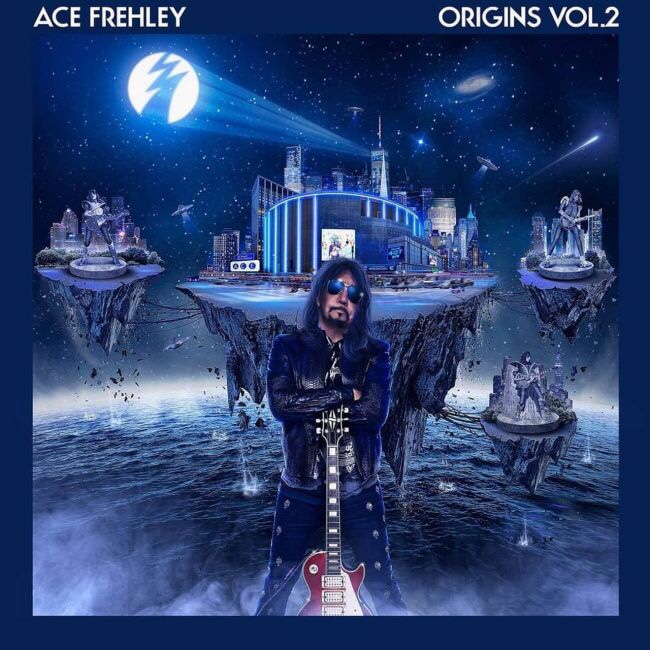 Ace Frehley: Origins Vol. 2

Good Times Bad Times (Led Zeppelin)
Never In My Life (Mountain)
Space Truckin' (Deep Purple)
I'm Down (The Beatles)
Jumpin' Jack Flash (The Rolling Stones)
Politician (Cream)
Lola (The Kinks)
30 Days In The Hole (Humble Pie)
Manic Depression (The Jimi Hendrix Experience)
Kicks (Paul Revere & the Raiders)
We Gotta Get Out Of This Place (The Animals)
She (KISS) [Bonus Track]