ZAKK WYLDE ESTARÁ DE REGRESO CON OZZY PARA GIRA EN 2020
Por Irving Vidro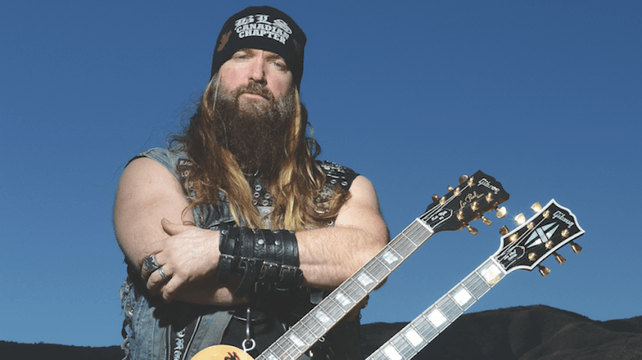 El guitarrista Zakk Wylde confirmó que estará junto a Ozzy Osbourne en 2020, parte de la icónica gira de despedida del rockero No More Tours 2.
"Los planes son salir con el jefe", admitió el guitarrista, y agregó que está ansioso por "volver y salir de gira con Oz" en 2020. Los comentarios del rockero llegaron en una entrevista que se presentará en un próximo episodio de Rock Talk with Mitch Lafon.
Aunque Wylde ha trabajado con Osbourne durante la mayor parte de dos décadas, hubo rumores de que el guitarrista no estaría involucrado en No More Tours 2. Wylde no contribuyó al próximo álbum de Osbourne, Ordinary Man. En cambio, el productor Andrew Watt manejó gran parte del trabajo de guitarra. Otros músicos presentados en el lanzamiento incluyen Slash y Duff McKagan de Guns N 'Roses, así como el baterista de los Red Hot Chili Peppers, Chad Smith.
"Creo que salió genial", dijo Wylde sobre el próximo LP, mientras elogiaba a los artistas presentados en él. "Creo que suena increíble".
Ordinary Man se lanzará a principios de 2020. Osbourne les ha dado a los fanáticos una idea de qué esperar en forma de dos canciones: "Under the Graveyard" y "Straight to Hell".
Mientras tanto, Wylde ha centrado su atención en Zakk Sabbath, su grupo dedicado al trabajo de Black Sabbath. Originalmente concebido como un proyecto paralelo, Wylde también se mantiene ocupado con Black Label Society, la banda de covers ha desarrollado un fuerte seguimiento propio. A principios de este año, el grupo anunció que grabará su propia versión del debut homónimo de Black Sabbath, en honor al 50 aniversario del LP.
"No creo que nadie vaya a hacer ninguna distinción," Wow, ¿es ese el verdadero Sabbath? "", Bromeó Wylde sobre la versión del álbum clásico de su banda. "Fielmente no será tan bueno".
Zakk Sabbath saldrá en una gira europea en febrero de 2020 antes de que el guitarrista regrese a Estados Unidos para unirse a Osbourne para No More Tours 2.