YES LANZA VIDEO 'TO THE MOMENT',EXTIENDE GIRA 'ALBUM SERIES 2020' EN EUROPA
Por Irving Vidro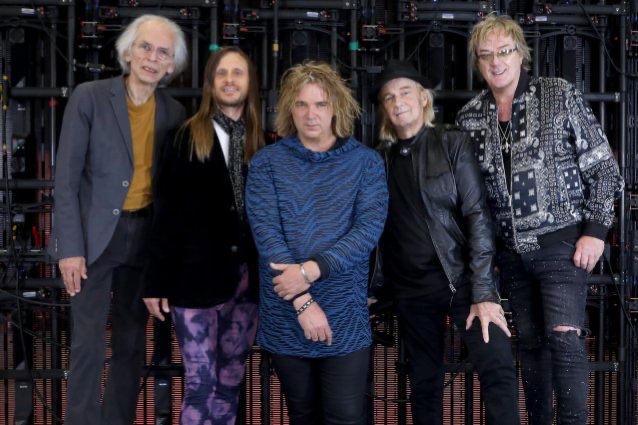 La semana pasada, se reveló que Yes había lanzado un mini set de box titulado From A Page que contiene cuatro canciones inéditas de 2010 cuando la alineación de Yes estaba compuesta por Benoît David, Steve Howe, Chris Squire, Oliver Wakeman y Alan White.
La colección también presenta el álbum en vivo In The Present: Live From Lyon que fue grabado en la ciudad francesa en 2009 y lanzado originalmente al año siguiente.
Ahora Oliver Wakeman ha compartido un video lírico para la mezcla única de To The Moment
Mientras tanto Steve Howe, Alan White, Geoff Downes, Billy Sherwood, Jay Schellen y Jon Davison han agregado 24 espectáculos europeos a su Album Series 2020 Tour, que tendrá lugar durante abril y mayo del próximo año.
Yes, presentará dos sets cada noche, el primero con una selección de clásicos del catálogo de la banda, mientras que el segundo verá a la banda interpretar a Relayer en su totalidad.