WORLD PARTY A REEDITAR SUS ÁLBUMES EN VINILO
Por Irving Vidro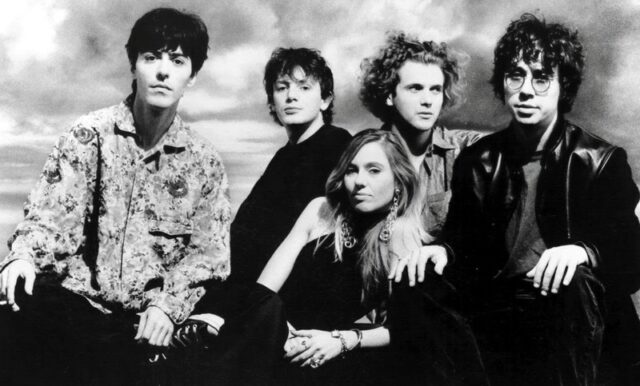 Karl Wallinger ha aprobado reediciones en vinilo de los cinco álbumes de estudio de World Party, incluido el aclamado Goodbye Jumbo (1990) y el éxito de 1993 Bang!
Los otros álbumes son Private Revolution de 1986, Egyptology (1997) y Dumbing Up, que fue el último álbum de estudio publicado allá por 2000.
Todos los álbumes se editarán en vinilo negro de 180g y Dumbing Up (que será un set de 2 LP) ve su debut en el formato. El calendario es de aproximadamente un lanzamiento al mes, comenzando con Private Revolution en febrero.
World Party, autoproducido y en gran parte interpretado por Wallinger, obsesionado con los sesenta, ha sido esencialmente el proyecto en solitario de Karl desde que dejó The Waterboys en 1986. 'Ellos' lanzaron una impresionante serie de singles a finales de los ochenta y principios de los noventa, incluido 'Ship Of Fools ',' Message in the Box ',' Way Down Now 'y' Beautiful Dream ', la mayoría de los cuales no llegaron a las listas, aunque ' Is It Like Today? ' entro en el top 20 del Reino Unido ayudando a Bang! alcanzar una impresionante – e improbable – posición número dos en las listas de álbumes británicos. 'She's The One' de Egyptology fue cubierta por Robbie Williams y alcanzó el número uno en 1999.
No parece que haya reediciones de CD que acompañen al vinilo y cualquiera que espere algunas ediciones de lujo probablemente no tenga suerte. Cuando SDE habló con Karl en 2012, esto es lo que dijo sobre el tema: "No me gusta cuando vas a comprar un CD y tiene otras cinco pistas al final que son básicamente versiones basura de otras pistas en el álbum. Odio eso". Tampoco le gustan los grandes éxitos, solo lanzó a regañadientes Best in Show de 2007 en los Estados Unidos y Australia cuando le dijeron que necesitaba algo para apoyar la gira.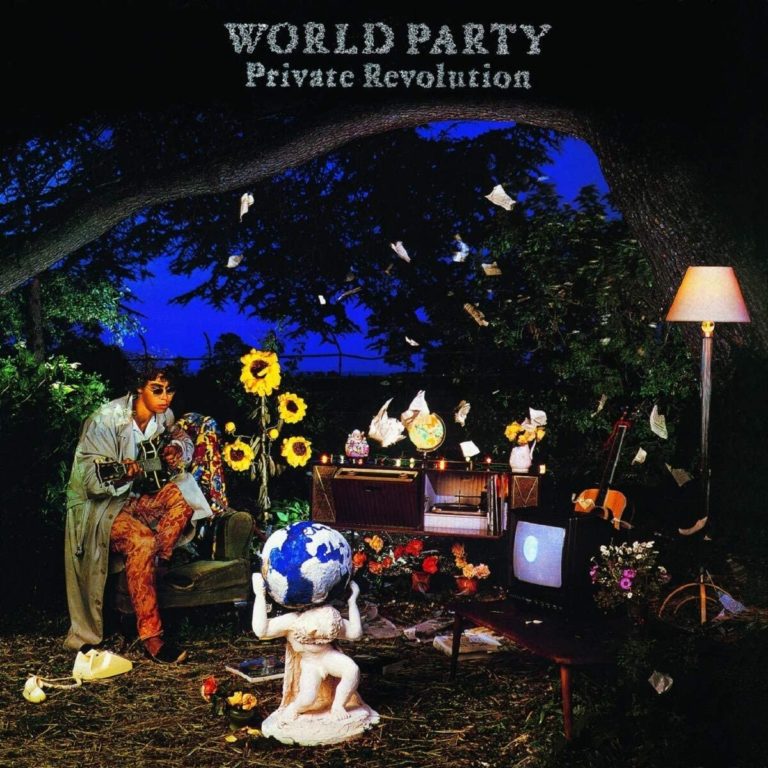 Private Revolution (1986)
1. "Private Revolution" (4:01)
2. "Making Love (To the World)" (2:30)
3. "Ship of Fools" (4:27)
4. "All Come True" (5:52)
5. "Dance of the Hoppy Lads" (0:44)
6. "It Can Be Beautiful (Sometimes)" (3:00)
7. "The Ballad of the Little Man" (5:02)
8. "Hawaiian Island World" (4:20)
9. "All I Really Want to Do" (4:43)
10. "World Party" (4:36)
11. "It's All Mine" (5:33)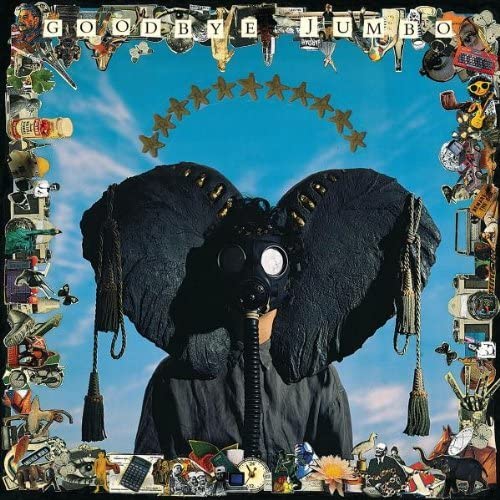 Goodbye Jumbo (1990)
1. "Is It Too Late?" – 4:24
2. "Way Down Now" – 3:49
3. "When the Rainbow Comes" – 4:58
4. "Put the Message in the Box" – 4:16
5. "Ain't Gonna Come Till I'm Ready" – 5:05
6. "And I Fell Back Alone" – 3:57
7. "Take It Up" – 4:37
8. "God on My Side" – 4:14
9. "Show Me to the Top" – 5:15 (contains untitled hidden track beginning at 4:42)
10. "Love Street" – 4:21
11. "Sweet Soul Dream" – 4:39
12. "Thank You World" – 3:47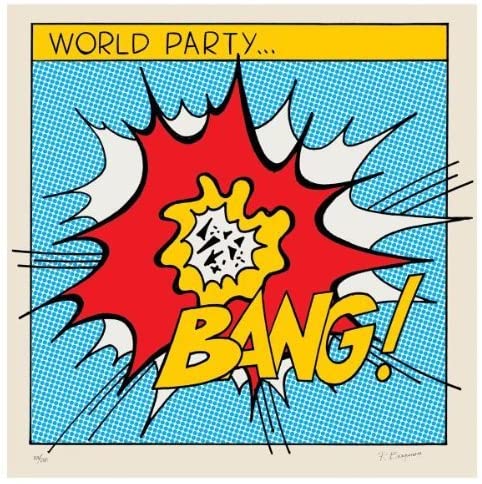 Bang! (1993)
1. "Kingdom Come" – 5:27
2. "Is It Like Today?" – 5:11
3. "What Is Love All About?" – 4:06
4. "And God Said…" – 0:26
5. "Give It All Away"– 4:23
6. "Sooner or Later" – 4:34
7. "Hollywood" – 4:09
8. "Radio Days" – 4:53
9. "Rescue Me" – 6:06
10. "Sunshine" – 4:31
11. "All I Gave" – 3:47
12. "Give It All Away (Reprise)"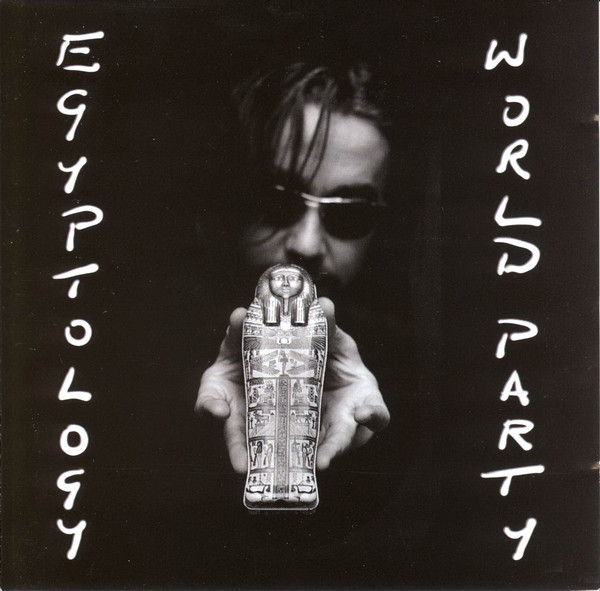 Egyptology (1997)
1. "It Is Time" (3:20)
2. "Beautiful Dream" (4:45)
3. "Call Me Up" (2:57)
4. "Vanity Fair" (3:33)
5. "She's the One" (4:56)
6. "Vocal Interlude" (0:24)
7. "Curse of the Mummy's Tomb" (5:58)
8. "Hercules" (3:15)
9. "Love Is Best" (3:03)
10. "Rolling Off a Log" (5:54)
11. "Strange Groove" (4:10)
12. "The Whole of the Night" (3:15)
13. "Piece of Mind" (4:58)
14. "This World" (4:21)
15. "Always" (4:23)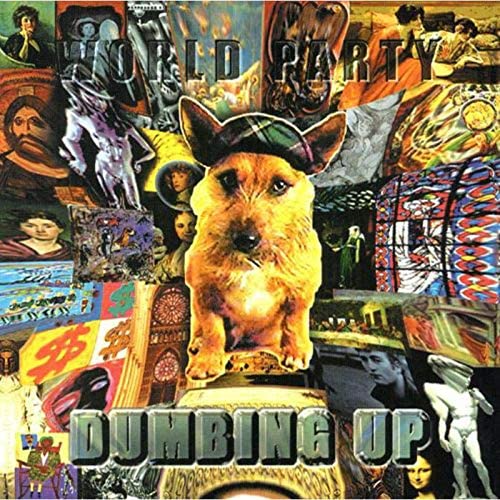 Dumbing Up (2000)
1. "Here Comes the Future" (4:44)
2. "What Does It Mean Now?" (4:59)
3. "Another 1000 Years" (5:29)
4. "High Love" (6:51)
5. "Best Place I've Ever Been" (3:31)
6. "You're a Hurricane, I'm a Caravan" (4:00)
7. "Who are You?" (5:08)
8. "See the Light" (5:19)
9. "Santa Barbara" (4:17)
10. "All the Love that's Wasted" (4:33)
11. "Little Bit of Perfection" (5:26)
12. "Always on My Mind" (8:34)