TOM MORELLO :"'KILLING IN THE NAME' ERA UNA PIEZA INSTRUMENTAL"
Por Irving Vidro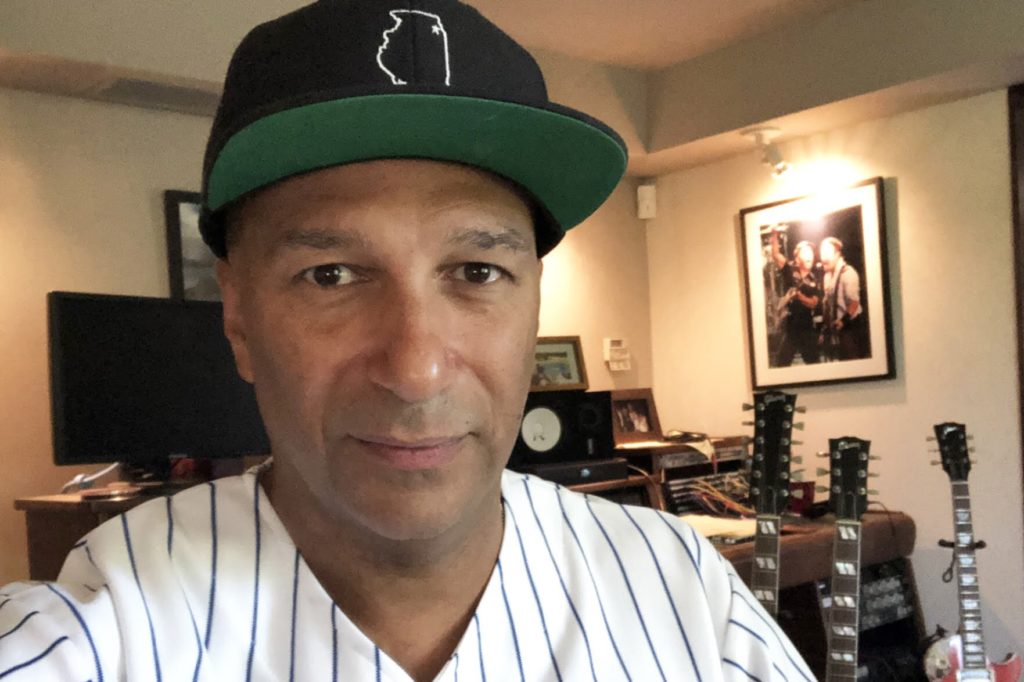 Tom Morello ,de Rage Against The Machine,se ha abierto en profundidad sobre la pista icónica del grupo de rock político y cómo la banda, completada por Tim Commerford, Zack de la Rocha y Brad Wilk, reunió la pista después de que se le ocurrió el riff por primera vez mientras enseñaba una lección de guitarra.
Hablando en el podcast 'Rolling Stone Music Now', dijo: "Originalmente era instrumental.
"Hay un video de Rage Against the Machine de Cal State Northridge, que es nuestra primera presentación pública, donde abrimos el programa con una versión instrumental de 'Killing in the Name' y Timmy [Commerford], creo, se le ocurrió el realmente genial riff de bajo.
"El ritmo de la multitud de Brad Wilk está ahí desde el principio. Y luego Zack lo combinó con la letra histórica".
Los músicos originalmente dejaron la poderosa letra fuera de las notas de su álbum debut homónimo de 1992 para darles más impacto cuando los fanáticos escucharon las palabras por primera vez.
Explicó: "De hecho, dejamos la letra fuera de la hoja de letra del primer disco, porque creo que son dos líneas, 16 'f *** yous' y one'motherf *****'. "Y estamos como, en medio de toda esta gran poesía política, dejemos que esa se defienda sola".
A pesar de la simplicidad lírica de la ruptura principal en el desafiante himno, Tom sugirió que el "sentimiento" perdurable lo convierte en una de las mejores líneas del líder Zack.
Y agregó: "'F*** you, I won't do what you tell me' es un sentimiento universal. Si bien es una letra simple, creo que es una de las más brillantes [de Zack de la Rocha]".