TOM DELONGE A DIRIGIR SU PRIMER FILME 'MONSTERS OF CALIFORNIA'
Por Irving Vidro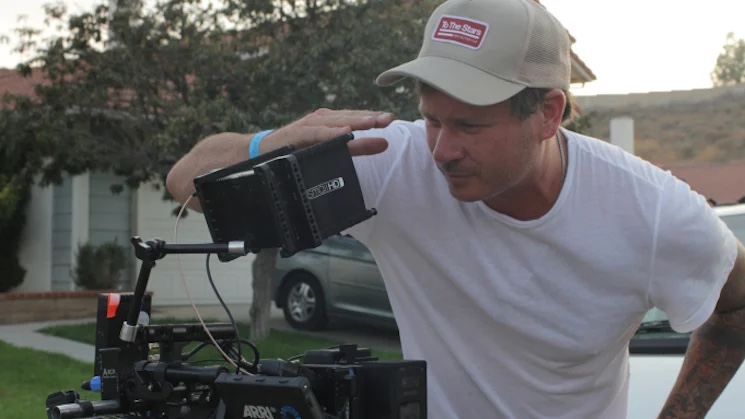 Desde bizcochos hasta el History Channel y el escritorio de Donald Trump, Tom DeLonge ha estado recientemente en todas partes (excepto en la banda Blink-182). A continuación, el pop-punk vitalicio tomará un turno en la silla del director mientras dirige una nueva película sobre la llegada a la mayoría de edad.
Como informa Deadline, DeLonge está listo para dirigir una nueva película llamada Monsters of California, que coescribió con Ian Miller. La película estará protagonizada por Richard Kind (Curb Your Enthusiasm), así como Casper Van Dien, Arianne Zucker, Gabrielle Haugh, Camille Kostek, Jack Samson, Jared Scott y Jack Lancaster.
La película se describe como "una aventura de la llegada de la mayoría de edad con un giro de ciencia ficción que sigue al adolescente Dallas Edwards, interpretado por Samson, y sus amigos abandonados en la búsqueda del significado detrás de una serie de misteriosos eventos paranormales en el sur de California. Las verdades que descubren comienzan a desentrañar secretos extraordinarios que se guardan estrechamente en los niveles más profundos del gobierno ".
DeLonge compartió la siguiente declaración sobre la película:
He estado jugando esta historia en mis sueños durante décadas. Representa todos los aspectos de mi extraña existencia, incluido el haber crecido en los suburbios de San Diego como un patinador adolescente descontento. Tenía una estrecha tribu de amigos que nunca perdían la oportunidad de cabrear a la gente y me hacían reír tanto que lloraba. La camaradería, la curiosidad, la angustia y la irreverencia es todo lo que me lleva a Blink-182 y esta historia está superpuesta con mi obsesión por las líneas muy difusas entre ciencia y ciencia ficción.
La película está siendo producida por el Cartel, quienes también están detrás de Creepshow de Shudder y Day of the Dead de Syfy.
Hasta ahora, no hay una fecha de lanzamiento firme para Monsters of California.