THEY MIGHT BE GIANTS EN GIRA PARA 30 ANIVERSARIO DE 'FLOOD'
Por Irving Vidro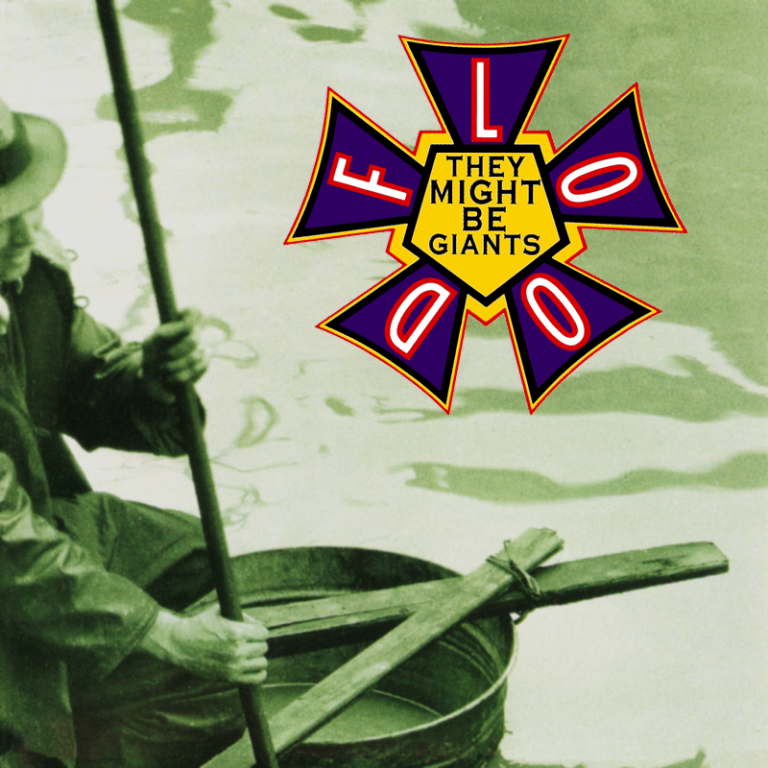 Este año, They Might Be Giants se embarcará en una gira por Estados Unidos para celebrar el 30 aniversario de su álbum Flood.
They Might Be Giants ha extendido su gira de Flood por su 30 aniversario con nuevas fechas en septiembre y octubre.
Cada show contará con dos sets distintos, incluyendo la presentación de Flood en su totalidad . Además, el trompetista Curt Ramm se sentará con la banda durante el transcurso de la gira. Algunos espectáculos seleccionados también verán canciones de They Might Be Giants en su álbum "perdido", Mink Car de 2001.
They Might Be Giants 2020 :
03/05 – Milwaukee, WI @ Pabst Theater
03/06 – Chicago, IL @ Vic Theatre
03/07 – Chicago, IL @ Geek Bowl XIV
03/08 – Detroit, MI @ The Majestic
03/09 – Detroit, MI @ The Majestic
03/13 – Philadelphia, PA @ Union Transfer
03/14 – New York, NY @ Bowery Ballroom
04/09 – Washington, DC @ Lincoln Theatre
04/10 – Washington, DC @ 9:30 Club
04/11 – New York, NY @ Bowery Ballroom
04/30 – Boston, MA @ Royale
05/02 – South Burlington, VT @ Higher Ground
05/03 – Northampton Music, MA @ Academy of Music
05/05 – Ithaca, NY @ State Theatre
05/06 – Buffalo, NY @ The Town Ballroom
05/07 – Pittsburgh, PA @ Mr. Small's Theatre
05/09 – New York, NY @ Bowery Ballroom
05/12 – Cleveland, OH @ Beachland Ballroom
05/14 – Chicago, IL @ Vic Theatre
05/15 – Minneapolis, MN @ First Avenue
05/16 – St. Paul, MN @ Fitzgerald Theater
05/17 – St. Louis, MO @ The Pageant
09/02 – Asbury Park, NJ @ Asbury Lanes
09/03 – Portsmouth, NH @ Portsmouth Music Hall
09/04 – Portland, ME @ State Theater
09/05 – North Adams, MA @ MASS MoCA
09/09 – Pawling, NY @ Daryl's House ^
09/10 – Baltimore, MD @ Rams Head Live
09/11 – New York, NY @ Bowery Ballroom ^
09/12 – New York, NY @ Bowery Ballroom ^
10/01 – Vancouver, BC @ Commodore Ballroom
10/02 – Seattle, WA @ Neptune
10/06 – Portland, OR @ Crystal Ballroom
10/09 – Oakland, CA @ Fox Theater
10/10 – Los Angeles, CA @ The Wiltern
10/11 – San Diego, CA @ Humphrey's
10/14 – Salt Lake City, UT @ The Depot
10/15 – Denver, CO @ Ogden Theatre
10/16 – Fort Collins, CO @ Washington's
10/17 – Boulder, CO @ Boulder Theater
10/18 – Lincoln, NE @ Bourbon Theatre
10/20 – Kansas City, MO @ The Truman
10/22 – Tulsa, OK @ Cain's Ballroom
10/23 – Dallas, TX @ House of Blues
10/24 – Houston, TX @ House of Blues
10/25 – Austin, TX @ Moody Theater
^ = Interpretando Mink Car