THE STRUTS INTERPRETAN 'INSIDE YOUR MIND' DE THE 1975
Por Irving Vidro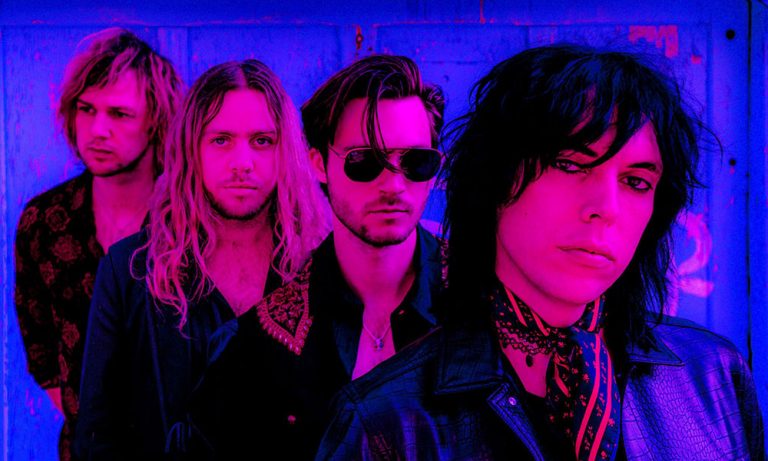 The Struts han grabado una nueva versión singular de "Inside Your Mind" de The 1975 y el video oficial de la canción ya está disponible Puedes revisarlo aquí abajo.
La versión de 1975 de 'Inside Your Mind' apareció por primera vez en el aclamado tercer álbum de la banda, A Brief Inquiry Into Online Relationships, lanzado en 2018. Tratando con un amor obsesivo, la canción presenta imágenes sorprendentemente violentas en líneas como "I've had dreams where there's blood on you/All those dreams where you're my wife."
Al explicar más sobre el contenido de la canción, Matty Healy le dijo a Pitchfork: "Inside Your Mind" es solo la idea de querer saber a veces lo que su pareja está pensando tanto que quiere abrir la cabeza para mirar. Me gustó eso como metáfora. Me gusta la idea de cosas morbosamente románticas a veces. Se lo expliqué a mi novia, y ella lo encontró bastante sexy ".
En otras partes de las noticias de Struts, la banda anunció recientemente una serie de fechas de 2020 en California. El "Tour de California presentado por Harley-Davidson" comenzará el 28 de febrero de 2020 en San Diego. Visite el sitio web oficial de la banda para obtener más información sobre los espectáculos.
A principios de este año, la exitosa canción de The Struts "Body Talks" apareció en la campaña publicitaria global de Harley-Davidson para LiveWire, la primera motocicleta totalmente eléctrica de la compañía. Harley-Davidson también patrocinó el espectáculo de la banda en la ciudad de Nueva York en 2019, donde el vocalista principal, Luke Spiller, subió al escenario en una motocicleta Harley-Davidson.
"Harley-Davidson, como The Struts, representa la libertad. Libertad para conducir, hacer tu propio camino y ser tú mismo ", dice Spiller. "Con sus raíces profundamente arraigadas en el estilo clásico, The Struts comparte las cualidades de Harley-Davidson como medio de expresión e individualidad".
"Harley-Davidson y el rock and roll han sido sinónimos a lo largo de la historia y con The Struts continuaremos con el conjunto", dijo Jon Bekefy, gerente general de marketing de marca en Harley Davidson