THE OFFSPRING A REEDITAR 'CONSPIRACY OF ONE' EN VINILO PARA SU 20 ANIVERSARIO
Por Irving Vidro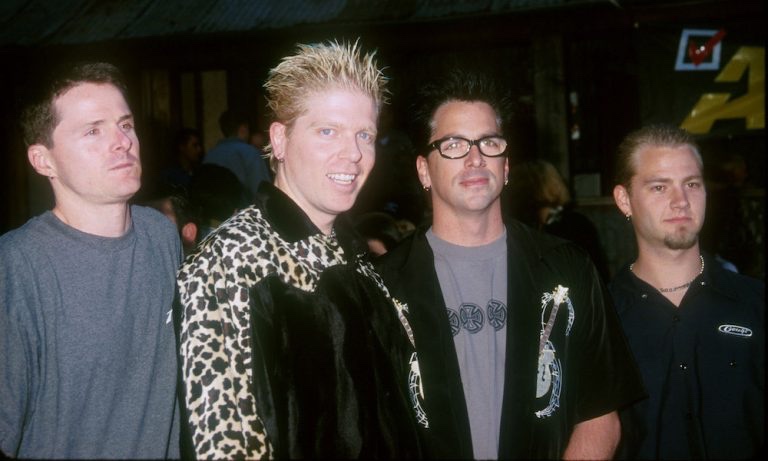 El próximo mes se cumple el 20 aniversario del sexto álbum más vendido de The Offspring, Conspiracy of One. Para celebrarlo, la legendaria banda de punk del sur de California está reeditando el LP en vinilo por primera vez desde su lanzamiento. Una edición limitada de lujo del disco se lanzará el 11 de diciembre a través de Round Hill Records / UMe, con una reedición clásica en vinilo negro para el año nuevo.
La edición limitada de aniversario de Conspiracy of One vendrá impresa en vinilo con salpicaduras de color amarillo y rojo y presenta una alfombrilla para tocadiscos personalizada con el logotipo de la silueta del cráneo en llamas de Offspring. Los fanáticos también pueden elegir una variante de vinilo amarillo canario de edición limitada que no es de lujo exclusivamente en uDiscover y The Sound of Vinyl.
Todos los formatos de Conspiracy of One incluirán la pista extra "Huck It". La canción principal del VHS / DVD 2000 de The Offspring, Huck It, la canción del himno se podía escuchar detrás de varias acrobacias en patineta, incluida una del baterista Ron Welty, quien dio un exitoso salto de tablero a tablero sobre dos de sus compañeros de banda. Además, "Huck It" estará disponible como sencillo digital independiente el 13 de noviembre.
Lanzado originalmente el 14 de noviembre de 2000, Conspiracy of One debutó en el número 9 en el Billboard 200 y marcó el cuarto álbum de platino del grupo, certificado por la RIAA solo un mes después. Producido por Brendan O'Brien (Pearl Jam, Stone Temple Pilots, Bruce Springsteen), el álbum contó con los favoritos de los fanáticos como "Want You Bad", "Million Miles Away" y el exitoso sencillo "Original Prankster".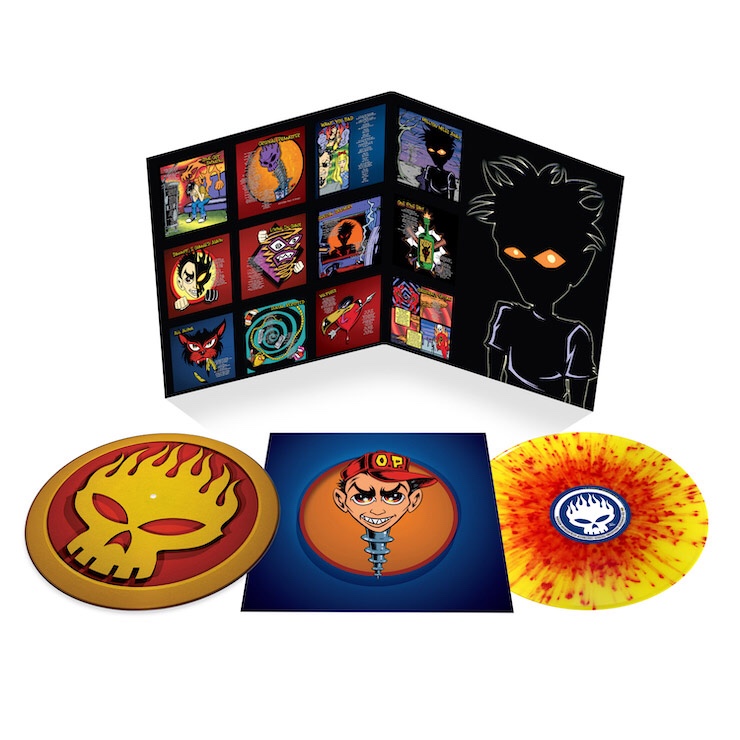 Conspiracy of One [Reedición Vinilo 20mo Aniversario] listado de canciones:
Side A
Intro
Come Out Swinging
Original Prankster
Want You Bad
Million Miles Away
Dammit, I Changed Again
Living In Chaos
Side B
Special Delivery
One Fine Day
All Along
Denial, Revisited
5 Vultures
Conspiracy Of One
Huck It