THE FLAMING LIPS "THE SOFT BULLETIN" EN VIVO
Por Irving Vidro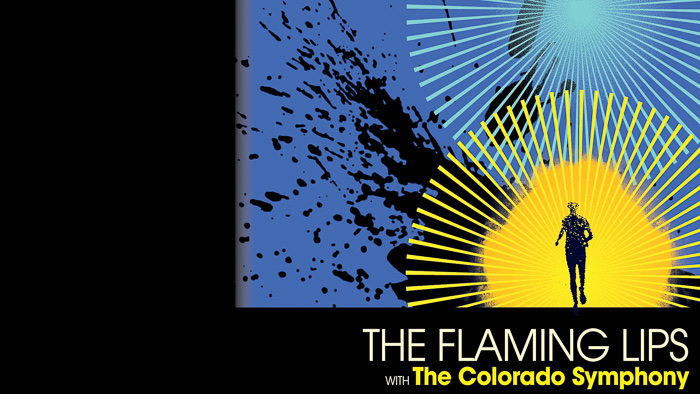 The Flaming Lips lanzará su primer álbum en vivo, The Soft Bulletin Recorded Live at Red Rocks with the Colorado Symphony Orchestra, el 29 de noviembre a través de Warner Records. El álbum presenta la presentación en vivo de la banda en 2016 del esfuerzo seminal de la banda en 1999, The Soft Bulletin, que celebra su vigésimo aniversario este año.
El concierto fue producido por Flaming Lips, Scott Booker y su antiguo colaborador Dave Fridmann, y grabado con la Colorado Symphony Orchestra en Red Rocks en Morrison, Colorado. El concierto cuenta con una orquesta de 68 piezas y un coro de 57 personas dirigido por Andre De Ridder. El álbum se lanzará en todos los formatos como un álbum doble de vinilo, CD y digital.
Para celebrar el vigésimo aniversario de The Soft Bulletin, Flaming Lips lanzará este mes una nueva edición en vinilo del LP. La reedición de 2 LP, lanzada exclusivamente a través del servicio de suscripción Vinyl Me, Please y presionada en amarillo mostaza, conserva la lista original de 13 canciones de vinilo del álbum y presenta una nueva impresión de arte diseñada por el líder Wayne Coyne. "El Soft Bulletin es un disco que siempre está con nosotros … y siempre lo estamos considerando … siempre lo estamos reproduciendo … siempre lo estamos celebrando", dijo Coyne sobre la reedición en un comunicado.

The Soft Bulletin Recorded Live at Red Rocks with the Colorado Symphony OrchestraTracklisting:
1. Race for the Prize
2. A Spoonful Weighs a Ton
3. The Spark That Bled
4. The Spiderbite Song
5. Buggin'
6. What Is the Light?
7. The Observer
8. Waitin' for a Superman
9. Suddenly Everything Has Changed
10. The Gash
11. Feeling Yourself Disintegrate
12. Sleeping on the Roof