THE FLAMING LIPS ANUNCIA MÁS PRESENTACIONES EN BURBUJAS
Por Irving Vidro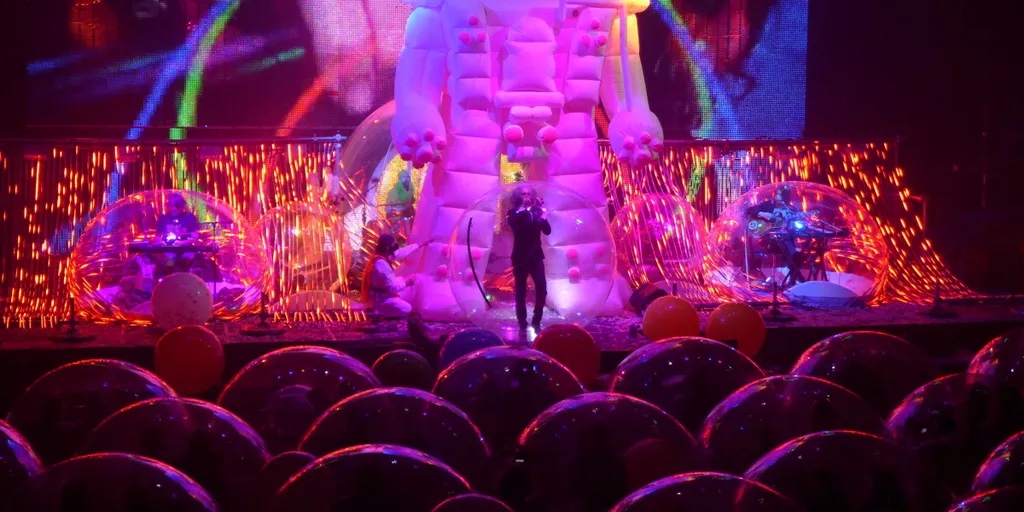 El mes pasado, los Flaming Lips realizaron su primer show en vivo socialmente distante en su ciudad natal de Oklahoma City para una audiencia encapsulada en burbujas espaciales. Ahora han anunciado dos conciertos más: se llevarán a cabo el 12 y 13 de marzo en el Criterion de Oklahoma City. Según un comunicado de prensa, "los estándares locales de salud y seguridad se observarán estrictamente para este evento de Lips en vivo de producción completa". Dirígete al sitio web del lugar para obtener entradas y más información.
Wayne Coyne ha actuado durante mucho tiempo en una burbuja espacial durante los conciertos. Antes del debut en vivo de su configuración segura para COVID, los Flaming Lips revelaron su técnica de audiencia burbujeante durante una actuación en The Late Show With Stephen Colbert y en videos de "Brother Eye" y "Assassins of Youth" de su álbum de 2020 American Head.