THE DOORS ANUNCIAN PRESENTACIÓN DOCUMENTAL/CONCIERTO EN HONOR A RAY MANZAREK
Por Irving Vidro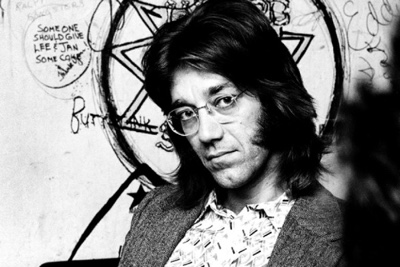 The Doors ha anunciado un nuevo documental de concierto para honrar el legado del fallecido tecladista Ray Manzarek. The Doors: Break on Thru – A Celebration of Ray Manzarek se estrenará en los cines de todo el mundo en un evento de una sola noche el 12 de febrero, que habría sido el cumpleaños de Manzarek. Los boletos se pueden encontrar en TheDoorsFilm.com.
Filmado en el Teatro Fonda en Los Ángeles, California, en 2016, el "concierto / documental híbrido" presentará a los miembros sobrevivientes de los Doors Robby Krieger y John Densmore, en el escenario por primera vez en 15 años, junto con las actuaciones de Taylor Hawkins de Foo Fighters y Rami Jaffee, Robert DeLeo de Stone Temple Pilots, el guitarrista de Paul McCartney Brian Ray, Exene y John Doe de X, Stephen Perkins de Jane's Addiction, Warren Haynes de Gov't Mule y el cantautor Andrew Watt.
"Fue un gran honor tocar con estos músicos de clase mundial en un homenaje a nuestro tecladista mágico", dijo Densmore en un comunicado.
Las presentaciones dentro de la película destacarán algunas de las canciones clásicas de The Doors, incluida una interpretación especial de "Light My Fire", y se cortará con imágenes detrás de escena y entrevistas que rinden homenaje a Manzarek, quien falleció de cáncer. en 2013. Las ganancias del concierto de Los Ángeles fueron donadas a Stand Up to Cancer en honor a Manzarek.