THE CRANBERRIES A LANZAR VERSIÓN EXTENDIDA 25 ANIVERSARIO DE SU ÁLBUM 'NO NEED TO ARGUE'
Por Irving Vidro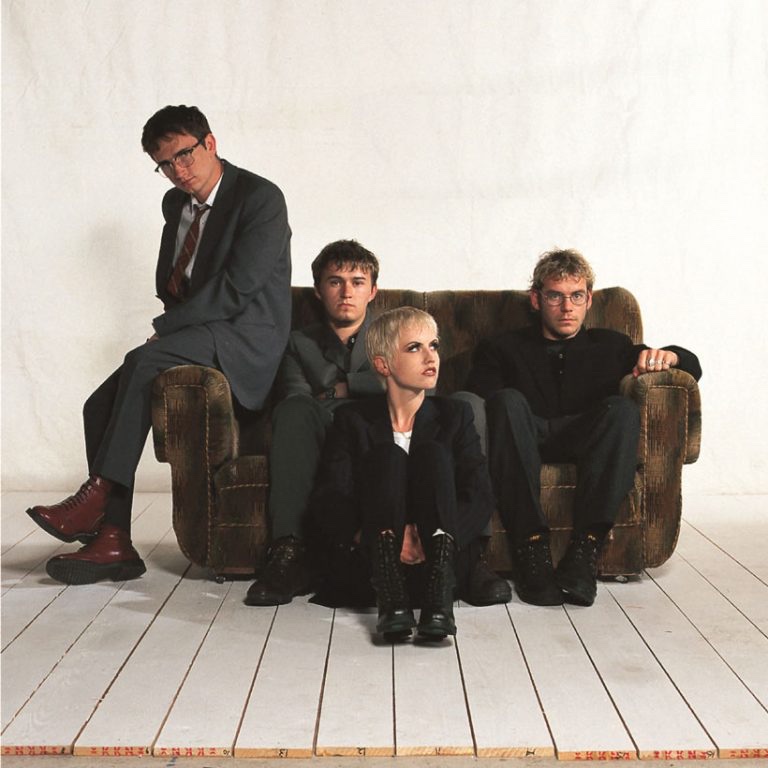 Island Records / UMe se enorgullece en anunciar el lanzamiento de versiones remasterizadas y ampliadas de No Need to Argue de The Cranberries el 18 de septiembre.
Lanzado originalmente en 1994, No Need To Argue fue el álbum más vendido de la banda con ventas globales de más de 17 millones y contenía el sencillo comercialmente más exitoso "Zombie".
Desde entonces, el video de "Zombie" se ha visto más de mil millones de veces en YouTube, lo que convierte a The Cranberries en la única banda irlandesa que ha superado este hito y los ha colocado en un club muy pequeño de artistas para hacerlo. Dolores O'Riordan, la cantante principal poderosa y cautivadora de la banda, falleció trágicamente en enero de 2018.
Las versiones expandidas de 2CD y digitales de No Need To Argue incluyen un remaster del álbum y tres lados B: "Away", "I Don't't Need" y "So Cold In Ireland" de las cintas originales. También se incluyen 19 pistas inéditas que incluyen dos canciones que no se lanzaron oficialmente en ningún formato: "Yesterday's Gone", grabado 'unplugged' para MTV en Nueva York en 1995, y una demostración de "Serious", que hasta ahora solo existía como de baja calidad 'bootleg' en vivo en YouTube. La edición 2CD presenta fotografías nunca antes vistas tomadas de las sesiones de fotos del álbum.
El 2LP ampliado presenta el álbum remasterizado más tres lados B y pistas adicionales "Yesterday's Gone" y una versión de The Carpenters "(They Long To Be) Close to You".
Tanto el set 2LP como el 2CD incluyen un ensayo de 5,000 palabras sobre la historia del álbum escrito por el archivero de la banda Eoin Devereux, quien previamente escribió las notas para la reedición de su álbum debut Uncertain.
Eoin Devereux también organizó una transmisión en vivo de Facebook, durante la cual la banda respondió a las preguntas y respuestas de los fanáticos, con temas discutidos que incluyen los mil millones de visitas de "Zombie" en YouTube y la próxima edición ampliada de No Need To Argue.
"Los Cranberries lograron crear un sonido distintivo que es instantáneamente reconocible. Sabes en unos segundos que es The Cranberries ", dijo Devereux anteriormente sobre la banda en una entrevista de 2018. "Es una fusión de muchas cosas, el estilo de canto de Dolores que combinaba el irlandés y la iglesia, y el estilo de guitarra de Noel Hogan, que es claramente suyo, pero tiene ecos de grandes guitarristas como Johnny Marr".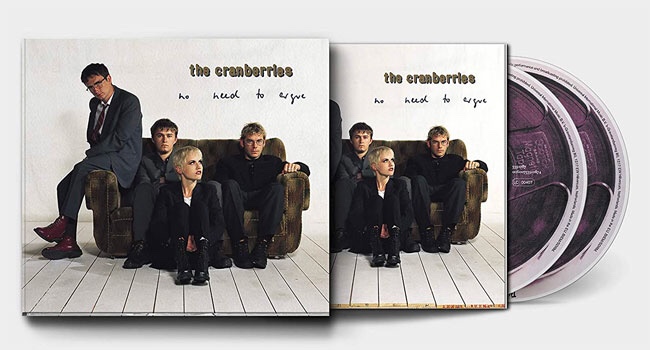 CD 1:
Ode To My Family
I Can't Be With You
Twenty One
Zombie
Empty
Everything I Said
The Icicle Melts
Disappointment
Ridiculous Thoughts
Dreaming My Dreams
Yeats' Grave
Daffodil Lament
No Need To Argue
Yesterday's Gone (MTV Unplugged) [Bonus Track]
Away [Bonus Track]
I Don't Need [Bonus Track]
So Cold In Ireland [Bonus Track]
(They Long To Be) Close To You [Bonus Track]
Zombie (A Camel's Hump Remix by The Orb) [Bonus Track]
CD 2: B-Sides & Demos
1. Song To My Family [Magic Shop Demo]
2. So Cold In Ireland [Magic Shop Demo]
3. Empty [Magic Shop Demo]
4. Ridiculous Thoughts [Magic Shop Demo]
5. Everything I Said [Magic Shop Demo]
6. Yeats' Grave [Magic Shop Demo] 7. Serious [Demo]
8. Away [Demo]
9. I Don't Need [Demo]
10. Dreaming My Dreams [Live @ Liverpool Royal Court 14.10.1994]
11. Daffodil Lament [Live @ Liverpool Royal Court 14.10.1994]
12. The Icicle Melts [Live @ Liverpool Royal Court 14.10.1994]
13. No Need To Argue [Live @ Liverpool Royal Court 14.10.1994]
14. Empty [Live @ Liverpool Royal Court 14.10.1994]
15. I Can't Be With You [Live @ National Stadium, Milton Keynes, 30.07.1995]
16. Ridiculous Thoughts [Live @ National Stadium, Milton Keynes, 30.07.1995]
17. Zombie [Live @ National Stadium, Milton Keynes, 30.07.1995]