THE CODA COLLECTION:NUEVO CANAL MUSICAL
Por Irving Vidro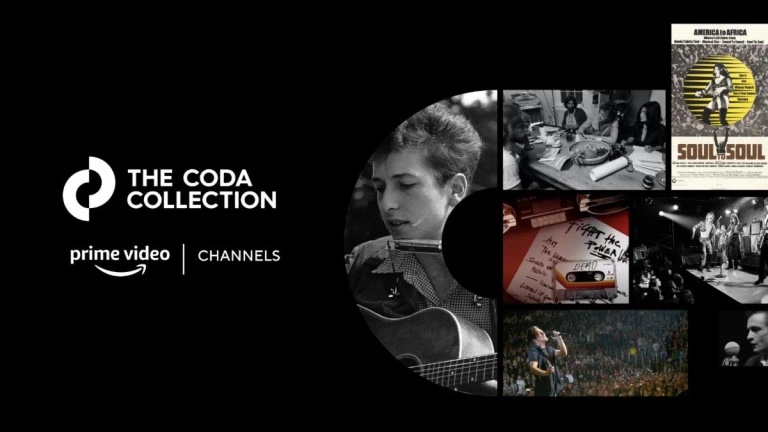 Una veintena de películas de conciertos clásicas y nuevas y documentales musicales se dirigen a Amazon Prime Video a través de un canal de suscripción recientemente anunciado llamado The Coda Collection.
The Coda Collection, que se lanzará en los EE. UU. El 18 de febrero y en todo el mundo a lo largo de 2021, promete más de 150 títulos que van desde imágenes de conciertos raras hasta documentos nuevos y contenido original. Un comunicado de prensa afirma que el canal de suscripción se convertirá en "un nuevo hogar de transmisión para cientos de los conciertos, documentales y series episódicas más buscados en la música …" Después de una prueba gratuita de 7 días, el acceso a The Coda Collection costará $ 4.99 por mes.
Tras su lanzamiento, el canal incluirá el debut en streaming de Music, Money, Madness… Jimi Hendrix in Maui; The Rolling Stones on the Air; el icónico Johnny Cash at San Quentin, y Miranda Lambert: Revolution Live by Candlelight.
Los títulos futuros incluyen el documental pirata de Bob Dylan Trouble No More, un nuevo documental oficialmente autorizado sobre Dave Grohl de Foo Fighters, y actuaciones de Dead & Company.
The Coda Collection también presentará conciertos nuevos y raramente vistos de Pearl Jam, The Avett Brothers, Paul Simon, Foo Fighters, Tedeschi Trucks Band, y más, así como imágenes recientemente descubiertas de Marvin Gaye, Miles Davis, The Rolling Stones y otros.
La plataforma de transmisión es la tienda de campaña de la compañía multimedia general de The Coda Collection, que también contará con un sitio editorial con videos exclusivos, podcasts, listas de reproducción y más. Los cofundadores de la nueva empresa incluyen a Yoko Ono and the Estate of John Lennon, Janie Hendrix de Experience Hendrix, el director / productor John McDermott, el abogado de entretenimiento Jonas Herbsman y el CEO Jim Spinello.