SYSTEM OF A DOWN/FAITH NO MORE/KORN,¿JUNTOS EN GIRA?
Por Irving Vidro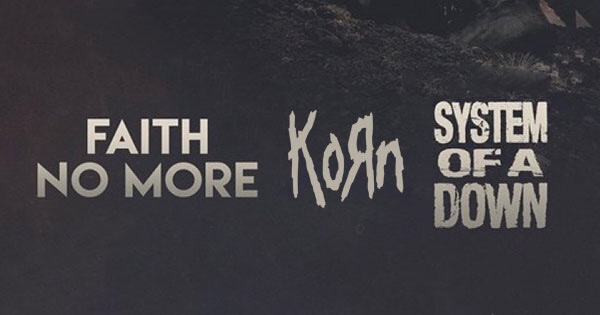 Hoy temprano, System Of A Down, Faith No More y Korn subieron la misma imagen (ver más abajo) a sus cuentas oficiales de Instagram. Junto con cada imagen está la leyenda "Lunes".
Obviamente, esto podría ser cualquier cosa, pero ciertamente sugiere que el trío de bandas revelará una gira en conjunto el próximo lunes 3 de febrero. Las tres bandas estarán en Francia este junio para Hellfest 2020, por lo que tal vez anunciarán alguna gira europea. ¿fechas? Obviamente, los estadounidenses buscarán algo en su continente.