STEVE PERRY A LANZAR NUEVA VERSIÓN DE SU ÁLBUM 'TRACES'
Por Irving Vidro
When writing songs, the original inspiration is always my 1st compass where the songs should go. Alternate Versions & Sketches is exactly that. I'm excited for you to hear the original seeds of these songs. TRACES: Alternate Versions & Sketches out 12/4: https://t.co/tiTM0PHbli pic.twitter.com/tJJJhkTClQ

— Steve Perry (@StevePerryMusic) November 13, 2020
Para los fanáticos de AOR, el regreso inesperado, en otoño de 2018, del ex líder de Journey, Steve Perry, con un nuevo álbum en solitario, Traces, su primer lanzamiento en 25 años, fue motivo de gran celebración. Al revisar el álbum para la revista Classic Rock, Dave Ling usó las palabras "hipnotizante", "suntuoso" y "extraordinario" para elogiar la continuación del álbum de Perry de 1994 For The Love Of Strange Medicine.
Aquellos igualmente impresionados con Traces ahora se les notifica que Perry ha revisado y reevaluado algunas de sus pistas favoritas en el álbum, y lanzará Traces (Alternative Versions and Sketches) reinventado el 4 de diciembre, a través de Fantasy Records. Despojándose de los grandes toques de producción y presentando las canciones en un entorno acústico nuevo, crudo, Perry cree que pistas como Sun Shines Grey, No Erasin ', No More Cryin' y Most Of All adquieren un sentido "nuevo y más rico".
Producido por Perry y su colaborador Thom Flowers, Traces (Alternative Versions & Sketches) promete ofrecer "una visión fascinante del proceso creativo de Steve y una comprensión más profunda de un álbum que ya es un tesoro", según la "gente" del cantante.
"Al escribir estas canciones, la inspiración original es siempre mi primera brújula, hacia dónde deben ir las canciones", afirmó Perry. "Alternate Versions & Sketches es exactamente eso, y estoy muy emocionado de que escuches las semillas originales de estas canciones".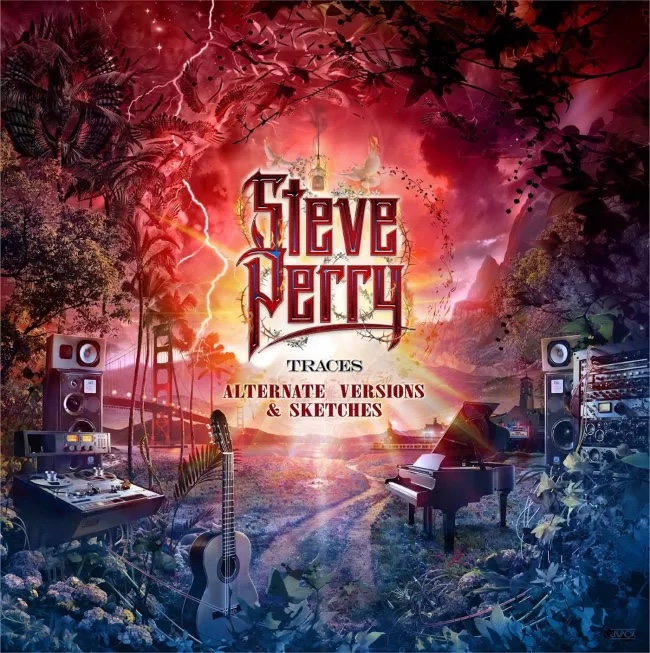 Traces (Alternative Versions & Sketches) track list:
Most Of All (Radio Mix)
No Erasin' (Acoustic)
I Need You (Acoustic)
No More Cryin' (Acoustic)
Most Of All (Stripped)
We're Still Here (Acoustic)
You Belong To Me (Stripped)
Sun Shines Gray (Acoustic)