SLIPKNOT A TRANSMITIR 'WELCOME TO OUR NEIGHBORHOOD' EN KNOTFEST.COM
Por Irving Vidro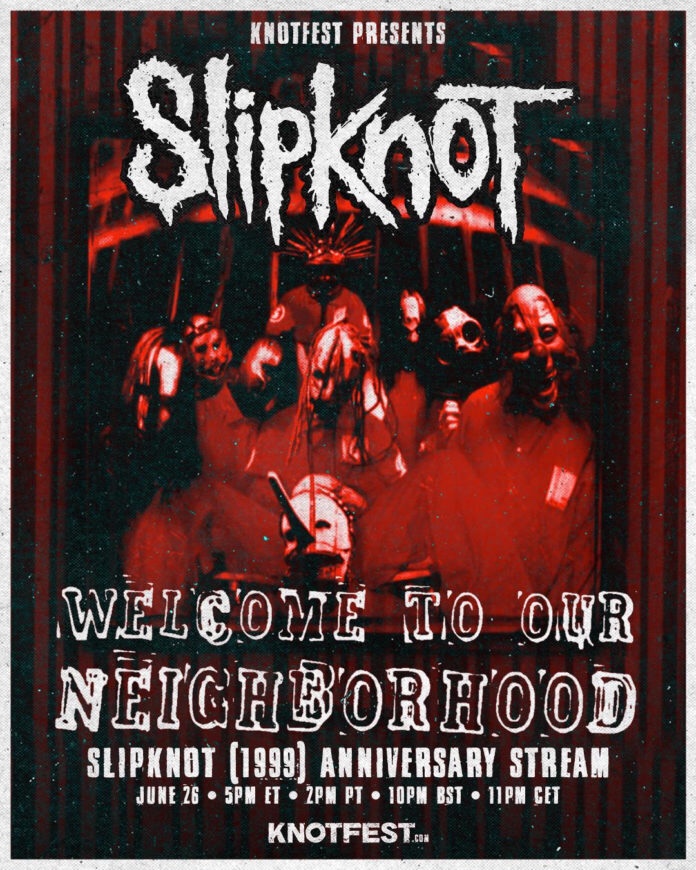 Slipknot está programado para transmitir su película casera clásica Welcome To Our Neighborhood hoy como parte de su serie de videos en curso.
Originalmente lanzada en 1999, la película contiene imágenes de autorretrato detrás de escena, entrevistas y clips de rendimiento de los primeros días del grupo de metal. Las pistas en vivo destacadas incluyen "Wait And Bleed", "Surfacing" y "Scissors".
Para conmemorar el 21 aniversario de su álbum debut homónimo (lanzado el 29 de junio de 1999), Slipknot transmitirá Welcome To Our Neighborhood en su sitio web oficial de Knotfest esta tarde (26 de junio). Los fanáticos podrán sintonizar a las 5 p.m.(EST)
Una descripción oficial de la película dice: "La gente quería ver qué hacía que Slipknot funcionara, y, listos para eso o no, la banda entregó la bienvenida a nuestro vecindario".
La banda también presentó una nueva "Quarantine Merch Capsule" en su sitio web. Mira la imagen a continuación.