RUSHFEST A LANZAR ÁLBUM BENÉFICO TRIBUTO A RUSH
Por Irving Vidro
RUShfest, el festival escocés anual de Rush, lanzará un álbum benéfico tributo a Rush, y tienen al diseñador de portadas del álbum de Rush, Hugh Syme, a bordo para crear la obra de arte.
Tribute – Songs For Neil Vol. 1 se lanzará el 12 de septiembre, que habría sido el cumpleaños del fallecido baterista de Rush, Neil Peart. Todas las ganancias del álbum se destinarán a Cancer Support Scotland (Reino Unido) y al Premio de Investigación Neil Peart de la Fundación Glioblastoma (Estados Unidos).
El álbum incluye 12 versiones de canciones de Rush, incluida la versión de Subdivisions del cantautor canadiense Jacob Moon y el dúo brasileño de rock progresivo Fleesh, que cubrió The Garden, y de bandas tributo a Rush de todo el mundo, incluida la escocesa The Macallan Project, La Villa Strangiato de Italia, New World Men de Canadá y Far & Near del Reino Unido.
"Rush sigue siendo una inspiración para los músicos de todo el mundo", dice el organizador de RUSHfest, Steve Brown, a Prog. "Este álbum muestra algunos de los mejores. Ese viejo cliché de imitación / adulación suena cierto aquí. Todos los involucrados han participado porque aman a la banda. ¿La banda sonora de nuestras vidas? Seguro.
"Nuestro evento principal se canceló este año, ¡como todos los demás conciertos! -, pero nuestro evento en línea en junio fue un gran éxito, recaudando más de 8.500 libras esterlinas para obras de caridad. A raíz de eso, y con algo de inspiración para el cierre, la idea de un tributo.Después de haber organizado RFS desde 2014, he estado en contacto con muchas bandas tributo a Rush a lo largo de los años, yo mismo toco en una.
"La llamada se realizó en las redes sociales, las bandas se pusieron en contacto. Este álbum tuvo que ser producido en un corto período de tiempo, por lo que solo aquellos con grabaciones de calidad fueron seleccionados".
Si todo va bien RUSHfest Scotland volverá en mayo de 2021, con Jacob Moon, Hugh Syme y Terry Brown como VIP. Un segundo volumen de covers está previsto para marzo de 2021.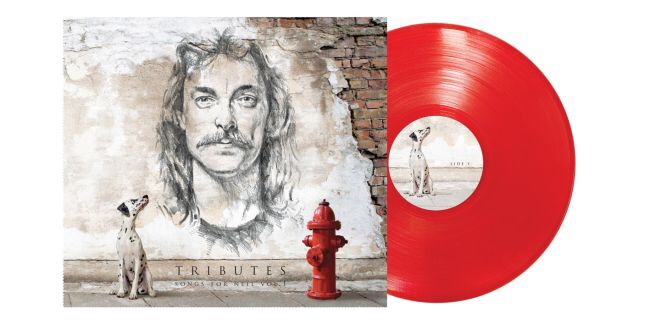 Tribute – Songs For Neil Vol. 1 – Various Artists
Far Cry – The Macallan Project
Subdivsions – Jacob Moon
The Trees – New World Men
The Garden – Fleesh
Afterimage – Moving Pictures
Cinderella Man – Lotus Land
The Pass – The Rush Tribute Project
Nobody's Hero – 3 Snow Dogs
Marathon (Live) – La Villa Strangiato
Losing It – Clockwork Angels
Vital Signs – The Rushians
Between The Wheels (live) – Bravado
Closer To The Dave – David King
Time Stand Still – Far & Near