RONNIE WOOD:SOMEBODY UP THERE LIKES ME A CINES EN REINO UNIDO E IRLANDA
Por Irving Vidro
El primer documental sobre el guitarrista de Rolling Stones, Faces y Jeff Beck Group, Ronnie Wood, Somebody Up There Likes Me, llegará a los cines en el Reino Unido e Irlanda el próximo mes.
Dirigido por el estimado director Mike Figgis, Somebody Up There Likes Me se estrenó en el BFI London Film Festival el 12 de octubre y ahora se proyectará en cines seleccionados a partir del martes 26 de noviembre.
Somebody Up There Likes Me describe la vida y la carrera de Ronnie, y se describe como un retrato definitivo e íntimo del músico y artista.
La película presenta entrevistas "brutalmente honestas" con Ronnie junto con contribuciones de su compañero de banda de Faces, Rod Stewart y Mick Jagger, Charlie Watts y Keith Richards de The Rolling Stones.
Otros entrevistados incluyen a la esposa de Ronnie, Sally Wood, la cantante Imelda May y el aclamado artista Damien Hirst, quien dice que Ronnie es una "mano limpia" en la pintura y "él puede pintar mejor que yo".
En adición Ronnie Wood lanzará su nuevo álbum "Ronnie Wood con His Wild Five – Mad Lad: A Live Tribute to Chuck Berry" el viernes 15 de noviembre a través de BMG.
Un guiño a su héroe musical Chuck Berry, el álbum del guitarrista de The Rolling Stones contiene 11 canciones grabadas en vivo en el Teatro Tivoli en Wimborne, Dorset en otoño de 2018, donde Ronnie se unió a la cantante Imelda May y al pianista Ben Waters.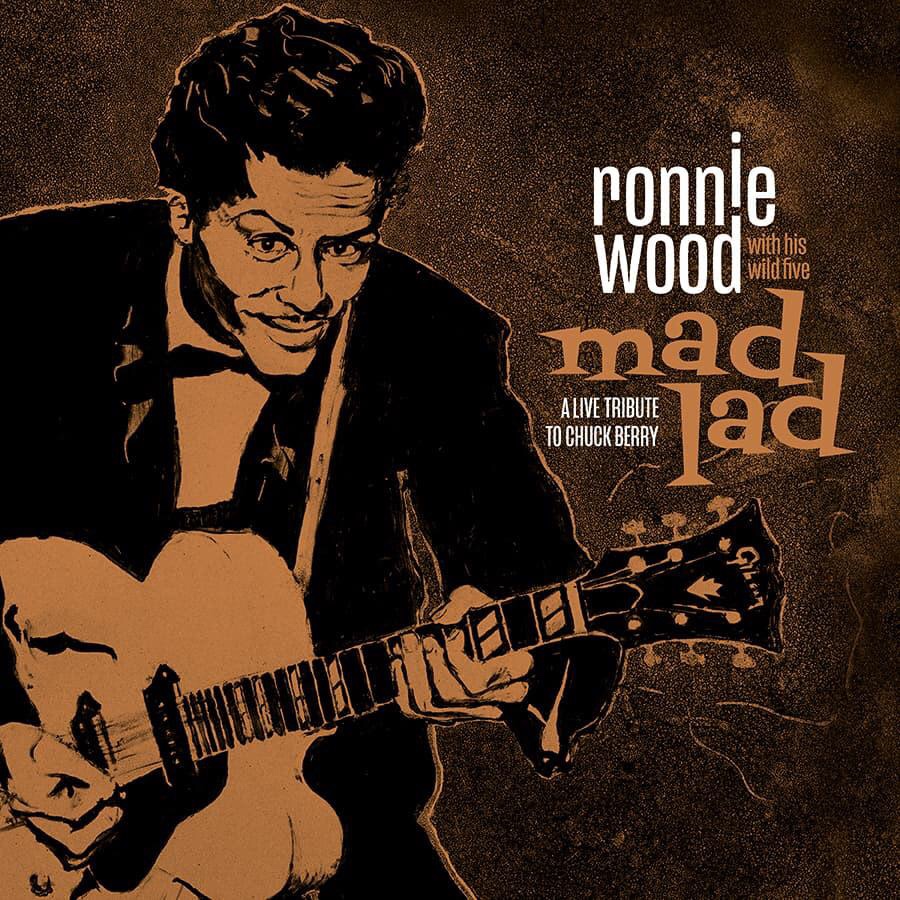 Listado de canciones de 'Ronnie Wood with His Wild Five – Mad Lad: A Live Tribute to Chuck Berry' es el siguiente:
1. Tribute to Chuck Berry
2. Talking About You
3. Mad Lad
4. Wee Wee Hours (feat Imelda May)
5. Almost Grown (feat Imelda May)
6. Back In The USA
7. Blue Feeling
8. Worried Life Blues
9. Little Queenie
10. Rock 'N' Roll Music (feat Imelda May)
11. Johnny B Goode