ROGER WATERS A LANZAR 'US + THEM' EN VERSIÓN FÍSICA
Por Irving Vidro
Roger Waters lanzará versiones físicas de su película de concierto Us + Them este otoño. Pero si no puede esperar, la película se puede transmitir ahora en varias plataformas digitales.
Pero si puede esperar y echar un vistazo, Waters ha compartido una versión de "Happiest Days of Our Lives/Another Brick in the Wall Part 2 & Part 3." El clip fue tomado de un espectáculo en Amsterdam.
Us + Them vio a Waters hacer una gira por todo el mundo en 2017 y 2018, cuando apoyó su último álbum de estudio, Is This the Life.
Waters codirigió Us + Them con Sean Evans. Se lanzará el 2 de octubre en Blu-ray y DVD, y su banda sonora también estará disponible en CD y vinilo.
Este año, se suponía que Waters volvería a salir de gira, pero esos planes se movieron debido a la pandemia de coronavirus. Además, Waters tuvo algunas palabras duras para el ex compañero de banda de Pink Floyd, David Gilmour, después de acusar a este último de prohibirlo del sitio web de Pink Floyd. También compartió una versión de John Prine después de la muerte del compositor e interpretó "Mother" mientras estaba en cuarentena.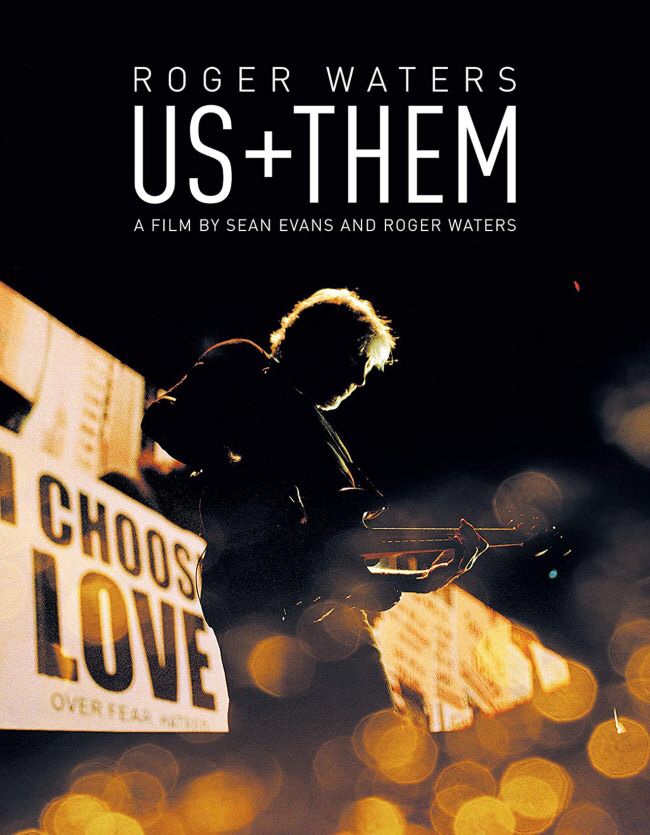 Aquí está la lista de canciones de la película:
"Intro"
"Speak to Me"
"Breathe"
"One of These Days"
"Time"
"Breathe (Reprise)"
"The Great Gig in the Sky"
"Welcome to the Machine"
"Déjà Vu"
"The Last Refugee"
"Picture That"
"Wish You Were Here"
"The Happiest Days of Our Lives"
"Another Brick in the Wall Part 2"
"Another Brick in the Wall Part 3"
"Dogs"
"Pigs (Three Different Ones)"
"Money"
"Us and Them"
"Brain Damage"
"Eclipse"
"The Last Refugee (Reprise)"
"Déjà Vu (Reprise)"
Bono:
"A Fleeting Glimpse" (Documentary)
"Comfortably Numb" (En Vivo)
"Smell the Roses" (En Vivo)