ROGER TAYLOR ACONSEJÓ A TAYLOR HAWKINS NO UNIRSE A GUNS 'N' ROSES
Por Irving Vidro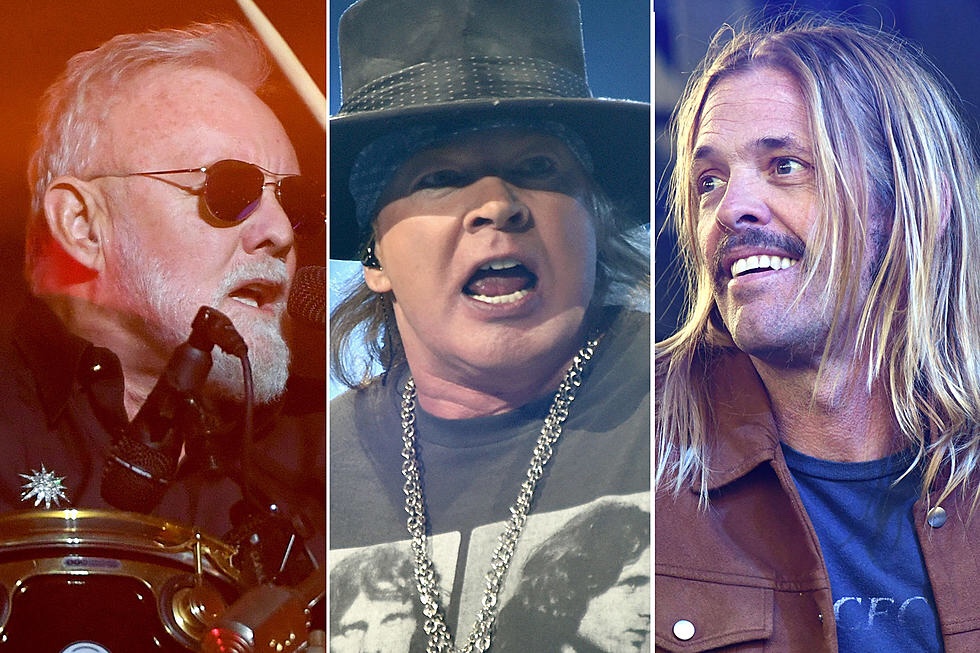 El baterista de Foo Fighters, Taylor Hawkins, recordó cómo le pidió consejo al contraparte de Queen Roger Taylor cuando recibió una llamada de Guns N 'Roses.
El momento tuvo lugar mientras la banda de Dave Grohl estaba de gira en apoyo de su álbum de 1999 There Is Nothing Left to Lose. La madre de Hawkins llamó para decirle que un miembro del equipo de manejadores de Axl Rose se había puesto en contacto.
"Axl estaba tratando de reunir una nueva versión de Guns N' Roses, y creo que estaba buscando gente ", dijo Hawkins a Classic Rock en una nueva entrevista. "Querían saber si entraría y probaría o lo que sea. Fue algo de otro mundo ".
Decidió llamar a Taylor para pedirle consejo, quien relató su propia experiencia similar de principios de los 70. Cuando los antiguos miembros de Mott the Hoople, Ian Hunter y Mick Ronson estaban formando su propia banda, le pidieron a Taylor que se uniera a ellos; pero eligió quedarse con Queen a pesar de que aún no se habían abierto paso. "No podía imaginar estar en el escenario y mirar hacia arriba y no ver a Freddie Mercury o Brian May frente a él", informó Classic Rock.
Hawkins continuó: "[Él] dijo:" Te veo a ti y a Dave en el escenario y hay algo que no puedes comprar allí. Hay algo entre ustedes que podría no estar allí con Axl Rose ". Y tenía razón".
Hablando de Grohl, señaló: "A pesar de todas nuestras pruebas y tribulaciones, Dave es como un hermano. Cuando salimos al escenario … asentimos y nos miramos y decimos: "Muy bien, aquí vamos". Estamos entrando juntos en el ring ".