ROB ZOMBIE PRESENTA NUEVO SENCILLO,ANUNCIA ÁLBUM
Por Irving Vidro
En una noticia horriblemente buena, Rob Zombie lanzó un nuevo single, "The Triumph of King Freak", justo a tiempo para Halloween 2020, la fiesta más aterradora en un 2020 ya aterrador.
El 'zombie' musical favorito de Estados Unidos, también anunció que la melodía es de su próximo séptimo álbum, The Lunar Injection Kool Aid Eclipse Conspiracy, que marca el primer disco nuevo del músico / director en cinco años. Saldrá el 12 de marzo de 2021 a través de Nuclear Blast y contiene 17 cortes, producidos por ZEUSS.
El último lanzamiento musical de Zombie fue ASTRO-CREEP: 2000 LIVE, que se lanzó en 2018. Astro-Creep: 2000 fue el último álbum de estudio de White Zombie e incluye los éxitos "Electric Head, Pt. 2 (The Ecstasy) "," More Human Than Human"y"Super-Charger Heaven ".
Además de ser siete veces nominado al Grammy, Zombie es el escritor / director de ocho largometrajes. Su reimaginación del Halloween de John Carpenter en 2007 debutó en el # 1 y tiene un récord de taquilla para el fin de semana del Día del Trabajo.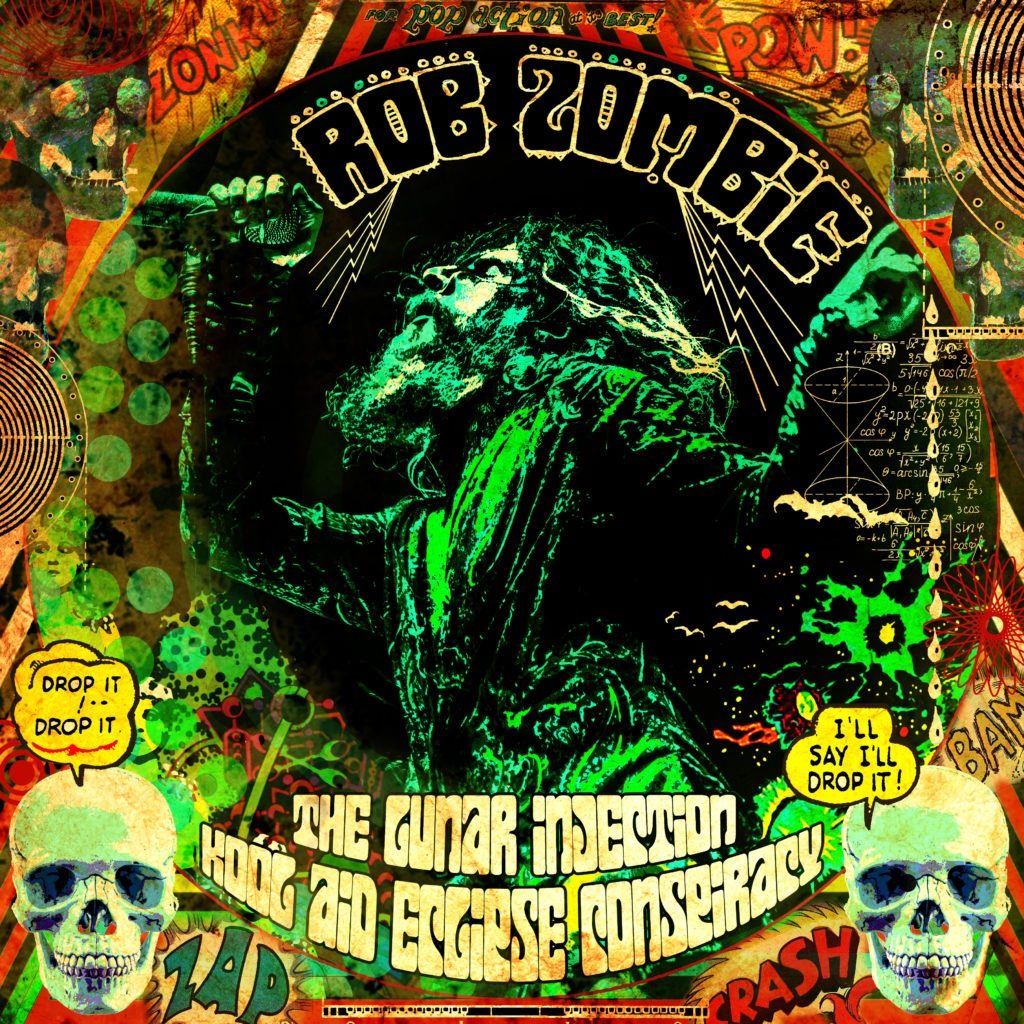 The Lunar Injection Kool Aid Eclipse Conspiracy :
1) Expanding the Head of Zed
2) The Triumph of King Freak (A Crypt of Preservation and Superstition)
3) The Ballad of Sleazy Rider
4) Hovering Over the Dull Earth
5) Shadow of the Cemetery Man
6) A Brief Static Hum and Then the Radio Blared
7) 18th Century Cannibals, Excitable Morlocks and a One-Way Ticket On the Ghost Train
8) The Eternal Struggles of the Howling Man
9) The Much Talked of Metamorphosis
10) The Satanic Rites of Blacula
11) Shower of Stones
12) Shake Your Ass-Smoke Your Grass
13) Boom-Boom-Boom
14) What You Gonna Do with That Gun Mama
15) Get Loose
16) The Serenity of Witches
17) Crow Killer Blues