REGRESA THE BOOMTOWN RATS EN EL 2020
Por Irving Vidro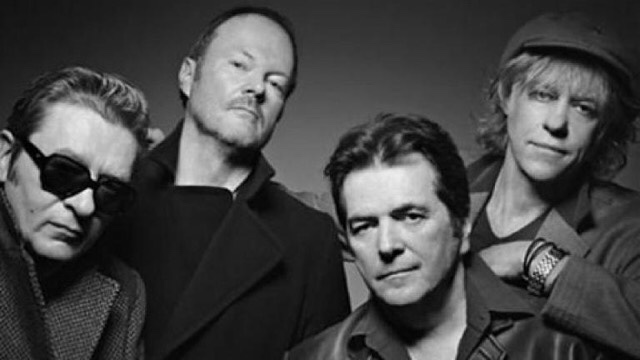 Los irlandeses The Boomtown Rats regresarán en 2020 con su primer álbum nuevo en 36 años. Titulado Citizens of Boomtown, el álbum de 10 pistas saldrá el 13 de marzo a través de BMG.
El álbum presenta la formación de Bob Geldof en la voz, Pete Briquette en el bajo, Simon Crowe en la batería y Garry Roberts en la guitarra. Briquette también sirvió como productor.
El primer sencillo, "Trash Glam, Baby", se lanzará el 10 de enero.
Para coincidir con el lanzamiento del álbum, The Boomtown Rats se embarcará en una gira por el Reino Unido la próxima primavera. Además, Faber Music publicará un nuevo libro de Geldof titulado Tales of Boomtown Glory, compilando las letras de la banda, nuevas historias escritas por Geldof y sus cuadernos de archivo. Si todo eso no fuera suficiente, una nueva película documental de Billy McGrath también está en camino.
En un comunicado, Geldof explicó la génesis del nuevo álbum de la banda: "Entonces, ¿por qué un nuevo disco? "Porque eso es lo que hacen las bandas. Ellos hacen álbumes . Los compositores escriben canciones. Hay tanto para responder en esta nueva y diferente atmósfera febril en la que vivimos. La gente olvida que tomamos nuestro nombre de Woody Guthrie, el gran activista musical. Creo que The Boomtown Rats siempre han demostrado que el rock and roll es una forma de activismo musical. La música tiene intención y propósito, incluso si eso es solo el sonido, sobre niño / niña, nada en particular, todo en general, o polémica puntiaguda … lo que sea."
Vea la lista de canciones del álbum y las próximas fechas de la gira de la banda a continuación.
Citizens of Boomtown:
Trash Glam, Baby
Sweet Thing
Monster Monkeys
She Said No
Passing Through
Here's A Postcard
K.I.S.S.
Rock 'n' Roll Yé Yé
Get A Grip
The Boomtown Rats
Gira The Boomtown Rats 2020 Fechas:
03/26 – Brighton, UK @ The Dome
03/27 – Cheltenham, UK @ Town Hall
04/15 – Birmingham, UK @ Town Hall
04/17 – Liverpool, UK @ Grand Central Hall
04/18 – Cardiff, UK @ The Great Hall
04/24 – Cambridge, UK @ Corn Exchange
04/25 – York, UK @ Barbican
04/29 – Manchester, UK @ The Ritz
05/01 – London, UK @ The Palladium
05/02 – Newcastle, UK @ The Sage